Don't turn away from town centres - Mhairi Donaghy
Scottish society was built around towns and villages. From the traditional clan system to today's modern settlements, we're a sociable nation that thrives on community spirit.
And yet, most new build houses and developments are located so far from town centres that people must rely on private vehicles to access the facilities and services they need. Encouraging more people to live in town centres is a key policy aspiration for Scottish Government, local authorities and their partners and late last year, following the release of its Town Centre Action Plan Review, Scottish Government asked us to look at the benefits of and barriers to town centre living.
Working with partners, we learned the benefits extend far beyond what we could have expected, and we outline them in our recently published report "Town Centre Living – more homes at the heart of great places".
More people living in town centres means more support for local businesses. It means keeping bus routes active. It means a safer environment, thanks to passive policing. These all make a town more attractive to visitors – which in turn means more benefits to the local economy.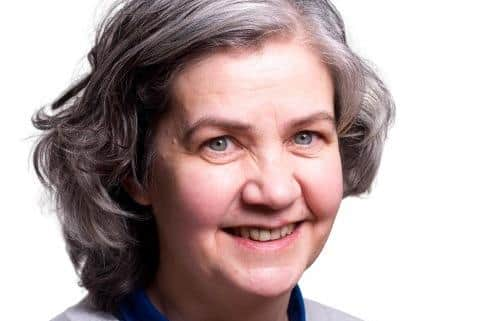 From an environmental perspective, people living in towns often walk or use buses to access local services, reducing their reliance on cars. And repurposing vacant buildings into housing, rather than building new ones, will help reduce our carbon emissions. Both of these are vital if Scotland hopes to meet its ambitious net zero target.
Also, living in town centres is often more cost-effective for people – not just in terms of affordable housing, but in the broader context of affordable living. The concept of affordable living takes the question of cost one step beyond simply looking at rent or mortgage payments. It also considers the cost, time and effort of accessing basic services such as education, employment, or groceries. It reflects on the 20-minute neighbourhood concept of easy access to facilities and services.
The benefits are clear, but it's equally evident there are barriers preventing widespread investment in town centre regeneration: our report found that of Scotland's 479 settlements with a resident population of over 1,000 people, just 50 places have delivered new town centre housing in the past five years.
Admittedly, developers looking to offer housing options within town centres find they are typically more expensive, riskier, and take longer than other options. They also tend to be smaller, providing less financial return. Despite this, the overall gains do outweigh risks and costs – if we take into account the wider societal benefits such as improved wellbeing and a reduction in carbon footprint. These advantages will take more time to appear, but the long-term rewards for Scotland and its communities can't be discounted.
Many of us greatly enjoy being part of vibrant, thriving communities. But if we don't prioritise our town centres, we are in danger of cutting off their lifeblood. To keep them alive and reap their benefits, we must use them – and what better way to do this than by making them our home? We call to all developers and investors to support the delivery of more housing in our town centres.
Mhairi Donaghy, Associate Director, Scottish Futures Trust Housing team
Comments
 0 comments
Want to join the conversation? Please or to comment on this article.