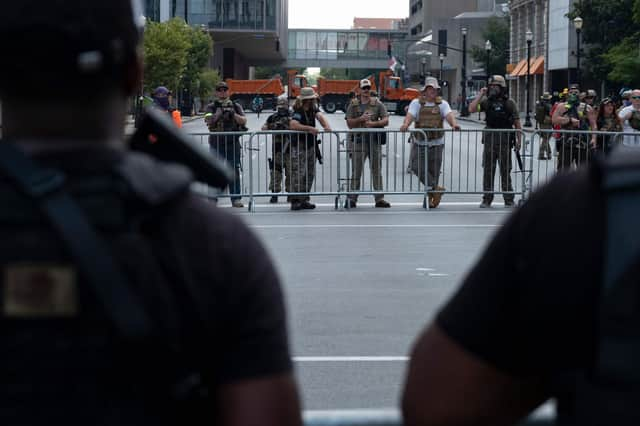 America is a tinderbox. A flare-up of trouble is ever-present as the country struggles with a series of civil or cultural wars. One hundred days before the election, the President has given notice that he will use the fear factor to weaponise his election strategy, exploit hate towards China, provoke incitement to civil strife in all its forms and, borrowing from Richard Nixon's successful 1968 presidential campaign, pursue "law and order".
Already hinting that the forthcoming election might be rigged against him, Donald Trump is deliberately instilling a civil war mentality in the minds of tens of millions of his base.
From 1861 to 1865, America's only civil war involved northern states loyal to the Union and southern states that had seceded from the US to form the Confederate States of America.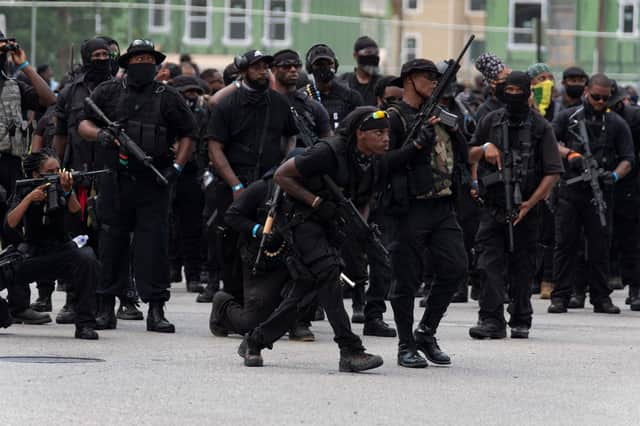 This war was the culmination of decades of growing friction over slavery. Today America is teetering on the brink of civil strife and disorder as decades of issues related to culture, poverty, race, ethnicity, and religion have poisoned politics and reinforced the idea that there are many different Americas.
Trump's new approach, necessitated by crumbling approval ratings, reflects his handling of an out-of-control pandemic and an economic recession that are threatening his re-election. His default position is dangerous and divisive. Trump wants his base to be at war with the rest of America.
Will Trump accept defeat?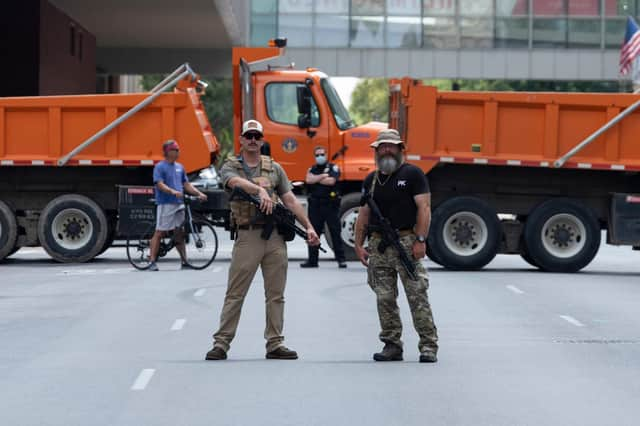 Adding fuel to the fire of incitement, Trump, in a recent interview with respected Fox broadcaster Chris Wallace, confirmed that he might not accept the result of the 2020 election. Replying to the question of whether he would accept the result of the election the President said: "No, I am not going to just say yes. I am not going to say no." This is a response intended to create the permissive atmosphere in which Trump's supporters, can cross lines, bend rules, and ignore laws, for his electoral benefit.
This strategy of creating civil strife and disorder under the law-and-order banner is typical Trump, cynical but clever. Sweeping aside issues of racial injustice and legitimate protests around the aftermath of George Floyd's brutal killing, Trump, appealing to his base, is trying to turn the issue into a simple law-and-order confrontation.
Black Lives Matter, statue toppling, peaceful protesting, defunding the police, and removing confederacy flags are, in Trump's mind, all about violence, rioters, looters, criminals, terrorists, deadbeats, and malcontents: enemies of Trump's people. This fires his base.
The next step for the President is the denigration of the Democratic Party, who he blames for the break down of law and order, especially the Democratic mayors of major cities like Chicago and state governors. Trump announced the deployment of federal officials and the military to Portland, Oregon, to "tackle crime", to be followed by similar operations in other cities such as Chicago and Albuquerque.
Rival armed militias confront each other
Trouble is a daily occurrence. A car was driven through a Black Lives Matter protest in Aurora, Colorado, and rival militias have confronted each other in Kentucky, where hundreds of armed activists were protesting.
Even the United Nations Human Rights Office has called on US police to "limit the use of force". A former director of the US Immigration and Customs Enforcement agency said Trump was using his federal agencies as "his own goon squad".
Completing this hijacking of a "law and order" for political ends, the President is using the power and authority of the Federal Government, the Department of Justice, and the White House to propagandise his war on crime and "lawlessness". No stone is left unturned in this process of shifting blame, creating diversions, distorting reality, and hiding what is happening in America.
A similar strategy did work for presidential candidate Richard Nixon in 1968, when America was a tense and volatile country with deep racial injustices. The greatest civil rights leader of the 20th century, Dr Martin Luther King Jnr, had been assassinated in Memphis. Senator Bobby Kennedy, a presidential candidate who had won the California Primary, was also assassinated. The Vietnam War had bitterly divided America and a great deal of civic and race unrest touched most cities.
America is not a stable democracy
The campaign slogan "law and order" – first used by Calvin Coolidge, the 30th President, in 1919 – was adopted by Nixon. Partly to outflank the racist and white supremacist, George Wallace, who was also standing in the election, Nixon helped divide the country at a time of massive social unrest by campaigning hard on law and order linked to the new catchphrase of the "silent majority". Both phrases are now being used by President Trump.
Nixon won a difficult election by recruiting fear to his campaign. Some critics believe that talking about law and order in America is a "way of talking about race, without talking about race". Trump, like Nixon, will accuse the Democrats of being soft on crime and rioters and will pledge to restore law and order. This tactic is not unique to American politics, but the nature of this troubled and bitterly divided country makes its population much more susceptible to issues of fear, colour, violence and, increasingly, the fiction of non-white terrorism.
The nature of America allows, possibly encourages, people who are similar to Nixon and Trump to fully exploit human weaknesses and raw emotions. America's vulnerabilities and dysfunctionalities have resulted in profound cultural wars, civil strife, and conflicting visions of the way forward for America.
In an article for the New Yorker, "Is America headed for a new kind of civil war?", Robin Wright referred to key problems underlying America's dilemma: an entrenched national polarisation with no obvious meeting place for a resolution of differences; the press and media are partisan and divisive, and press coverage reflects an extraordinarily diverse country; institutions are weak, especially the Congress and the courts; there is an abandonment of responsibility by political leadership, and, best-illustrated by Trump, a desire to play to your base, not the country.
Trump expertly demonstrates the legitimation of violence as the "in" way to either conduct debate or solve disputes.
But unfortunately, when everyone gets mad about something in America, almost everyone has a gun! America is not a stable democracy. We should not, by the political standards of "normal" European countries, expect a predictable outcome on 3 November. Nixon won in 1968, and so could Trump in 2020.
A message from the Editor:
Thank you for reading this article on our website. While I have your attention, I also have an important request to make of you.
With the coronavirus lockdown having a major impact on many of our advertisers - and consequently the revenue we receive - we are more reliant than ever on you taking out a digital subscription.
Subscribe to scotsman.com and enjoy unlimited access to Scottish news and information online and on our app. With a digital subscription, you can read more than 5 articles, see fewer ads, enjoy faster load times, and get access to exclusive newsletters and content. Visit www.scotsman.com/subscriptions now to sign up.
Our journalism costs money and we rely on advertising, print and digital revenues to help to support them. By supporting us, we are able to support you in providing trusted, fact-checked content for this website.