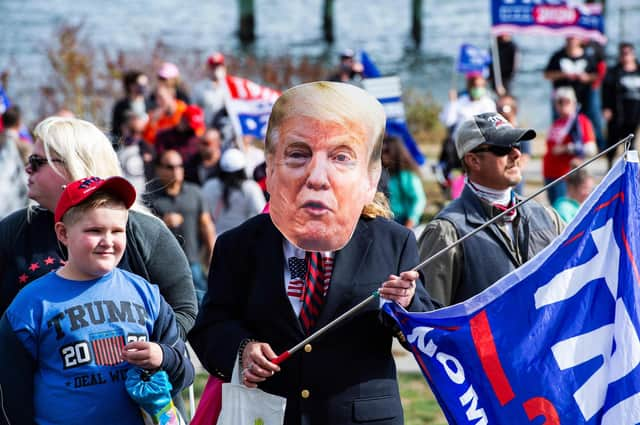 A president without precedent is the only way to describe him after four tumultuous years of absolute chaos, ludicrous theatre, catastrophic blunders and the mindless excesses of an extreme "me first" narcissist, made easier by a broken democracy, a mistrust of government, and a bitterly divided America consumed by culture wars and the slow death of progressive government.
Trump's despotic rule incorporates populism, authoritarianism, nationalism, a vicious racism, and Islamophobia, but does he have any real understanding of these concepts? Unlike most of his hard-line contemporaries, the President's more deadly trait is that he does things because he can. A new book, Machiavelli: His life and Times by Alexander Lee, provides the motive – "at every turn, he had thought only of himself, his ambitions and desires". For Trump, the doing is the fix, not the outcome of the actions.
A President "unchained" is frightening enough, but it is even more worrying when circumstances in American society allow him to win power and operate with few checks on his antics and weird behaviour. Distinguished foreign policy expert Richard Haass, writing in Foreign Affairs magazine, said, "the first four years of Trump was disruption, another four years would be destruction".
This warning must be heeded. America, the international order, the future of the European Union, prospects for the United Kingdom post-Brexit, and indeed the future of the planet, will benefit if Trump loses on 3 November.
Trump's base betrayed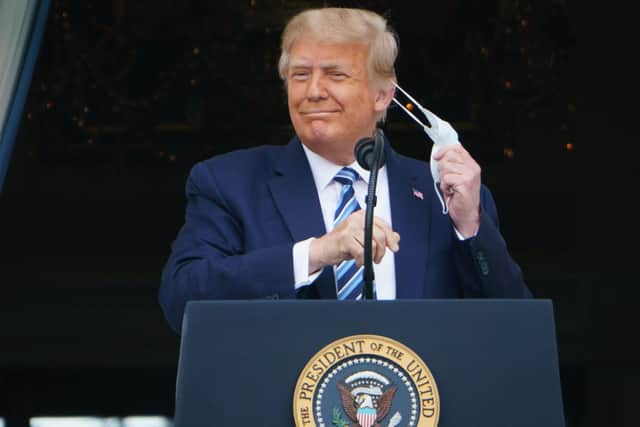 In the court of public opinion, the case against the President is overwhelming. Behind the buffoonery, the lying, and the endless agonising in the media over his extraordinary psychological profile, Trump has damaged millions of Americans, damaged his country's reputation abroad, and has made the world a more frightening and less safe place to live in.
Much of Trump's base has been betrayed in his transactional world. In spectacular acts of deception, he has attempted, unsuccessfully, to kill off Obamacare, which would have removed health insurance cover from millions of them, delivered billions of dollars in tax cuts to the wealthy and dime-size crumbs for much of his base, promised the repatriation of millions of jobs from overseas and ended up with his base paying more for goods from other countries, including China, and presided over more deaths and infections from Covid-19 because of his mishandling of the pandemic. Millions of Americans have paid a heavy price for four grim years.
Trump has deepened the wounds of American society, inflamed racial tensions, ignored calls for social justice, widened inequalities, failed to improve health care, led calls to suppress the voting rights of people of colour, flirted with white supremacists, destroyed environmental regulations, seized children from immigrant mothers, humiliated Muslims, encouraged anti-abortion causes, insulted female members of Congress, packed out the courts with right-leaning cronies and exploited deep cultural divisions in America for his own personal and political gain – the list is endless!
A rogue superpower
In addition to a destructive political agenda, there is another danger. Trump emboldens others by his words and actions, a multiplier effect in both America, influencing white supremacists, conspiracy theorists, militias, gun rights enthusiasts and the religious right, and the wider world, where Brazil's Jair Bolsonaro, Israel's Benjamin Netanyahu, Turkey's Recep Tayyip Erdogan, Philippines' Rodrigo Duterte, India's Narendra Modi, Hungary's Viktor Orban, Saudi Crown Prince Mohamed bin Salman and Boris Johnson follow his lead.
Trump, through bullying and intimidation, has been active in attempting to destroy the international order, by withdrawing or threatening to withdraw from international multilateral commitments and obligations. The world is paying a high price for "America First". The US appears more like a "rogue superpower", based on transactions and conditionality, and not shared aspirations.
Of particular significance are the Paris climate accord, the Iran Nuclear Deal, the Intermediate-Range Nuclear Forces Treaty, Unesco, the UN Human Rights Council, World Health Organisation, the World Trade Organisation, and the Open Skies Treaty.
America has refused to join a global Compact on Migration, a European-led effort to develop a vaccine for Covid-19, and to reaffirm Nato's Article 5, the treaty's collective defence provision.
Strange friends and enemies
The western world remains troubled by Trump's bizarre behaviour towards:
Saudi Arabia, where after the brutal killing of journalist Jamal Khashoggi relationships with the Crown Prince remain as cordial as ever;
China, where Trump is interested in trade wars and ignores the plight of the Uighurs, Hong Kong's assault on democracy, the plight of Taiwan and Beijing's island-building in the South China Sea;
Israel, where the Palestinians have been humiliated as the President plays to the American Jewish lobby and white evangelical Christians;
Russia, where personal ties between Trump and Vladimir Putin are above questioning or inquiry;
And North Korea, where Kim Jong Un has returned to form and Trump's crazy dalliance with a brutal dictator has fallen apart.
The President's hostility towards the EU is not surprising. A prosperous and successful multilateral trading block, the EU must be dismantled so America can superimpose bilateral deals. An enemy of the EU, Trump supported Brexit. Boris Johnson, foolishly, read into this the prospect of a speedy ground-breaking trade deal: a serious mistake.
The world is weary. America is exhausted. His base has been used. The International order is in crisis. The EU is under attack. And the UK is in danger of getting too close to America. Trump's defeat in November will help stabilise the international order and start to heal America.
A message from the Editor:
Thank you for reading this article on our website. While I have your attention, I also have an important request to make of you.
The dramatic events of 2020 are having a major impact on many of our advertisers – and consequently the revenue we receive. We are now more reliant than ever on you taking out a digital subscription to support our journalism.
Subscribe to scotsman.com and enjoy unlimited access to Scottish news and information online and on our app. Visit www.scotsman.com/subscriptions now to sign up.
By supporting us, we are able to support you in providing trusted, fact-checked content for this website.
Joy Yates
Editorial Director