DIY wills often end up costing significantly more in the long run - Kathleen Proctor
In the last year, I've seen a notable rise in the number of people creating 'at-home' wills. Likely to be a direct result of the ongoing cost-of-living crisis, this may seem a more affordable option for those trying to get their legal affairs in order, but in reality, can often end up costing significantly more in the long run.
In Scots Law, individuals have testamentary freedom to decide what they'd like to happen to their assets upon their death, without necessarily seeking the service of a qualified solicitor. Of course, there are certain standards which must be adhered to, but technically speaking, it is possible to do this yourself.
However, given the range of formal requirements needed in order to ensure the document is legally valid, a DIY effort is unlikely to be up to the same standard as a will drafted by a professional. So it's always advisable to seek the advice of a specialist solicitor.
If some of these small but vital formalities are missed out, a will's legitimacy can be called into question and contested, meaning the individual's loved ones could be forced to enter a long, drawn-out process with the courts, which can run up legal bills well into the thousands of pounds.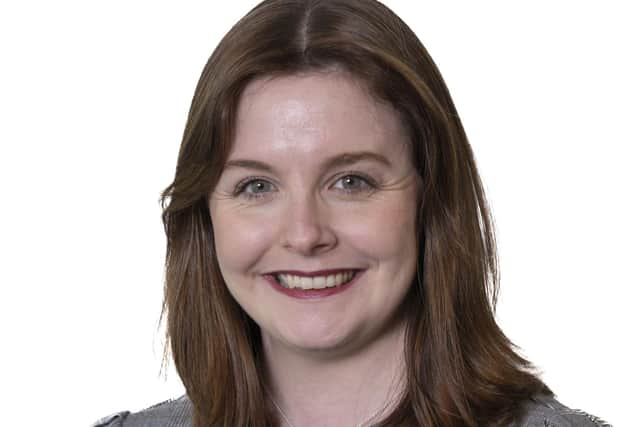 Unless someone is a trained solicitor, it's very likely they will unknowingly and inadvertently make errors in their drafting attempts, leading to a less than straightforward administration process when it comes to carrying out the wishes outlined for their estate.
One of the main problems with an at-home will isn't necessarily what is included, but what isn't. It's not as simple as just stating where you want certain amounts of money or assets to go to. There are so many other influential factors that solicitors discuss with their clients as a standard part of the will-writing process.
Family dynamics are completely different to what they were in the past, with blended families being much more commonplace. A growing number of people are in their second marriages and have children from previous relationships to consider, not to mention the rise in couples cohabiting. The legal precedent isn't always as straightforward as you may think when it comes to inheritance for children or cohabiting partners, so this is something to be considered carefully and an individual's wishes need to be outlined in detail to ensure their intentions are accurately represented.
Another protection of having a will created professionally is that it will be stored safely, with solicitors keeping detailed records of correspondence between them and their client where any changes to a will are made. This means a challenge to the validity of the will, and/or the individual's legal capacity to sign, is far less likely compared to that of an "at-home" version.
I completely understand why people who are feeling the pinch may think twice before spending money on a will, but it's important to be aware that the alternative could end up costing significantly more long term.
When you seek the advice of a legal professional, you're paying for so much more than just a piece of paper. You're paying for their experience, knowledge, and expertise. A solicitor will ask the questions you may not have previously considered and can provide guidance on more complicated aspects of a will, such as tax advice and succession planning.
​Kathleen Proctor, Senior Solicitor, Wright, Johnston & Mackenzie LLP. www.wjm.co.uk.
Comments
Want to join the conversation? Please or to comment on this article.