Designing homes to suit modern and flexible needs - George Buchanan
The UK has always had a fascination with homes, but in a post-Covid world, our connections with our homes have become even stronger. According to the Office for National Statistics, 40 per cent of working adults are now working from home – more than three times as many as pre-Covid. Homes are no longer just for living. As all encompassing hubs to live, work, play and entertain, architects have more focus than ever on designing homes to enhance lives and create places where families can grow.
With decades of experience, I started my own architecture firm in 2014 focusing on social and private housing. Specialists in our sector, we work closely with leading housebuilders from the early planning stages to create practical and cost effective homes while also delivering the best quality, value, and living experience to accommodate residents for years to come.
Our clients tell us that our innovative use of technology like CGIs and virtual reality is a game changer in helping them and planners visualise future homes and environments. These tools are key in supporting our passion to design homes that enhance quality of life and improve overall wellbeing. Embracing natural light, our designs make the most of the outdoor spaces which people appreciate so much more post-pandemic. Using impactful features, such as larger windows and open-plan spaces, we blur the boundaries between indoor and outdoor spaces to create lighter and brighter homes.
Creating these attractive spaces is becoming even more challenging given increased costs and regulations affecting the housing sector. Often working on tighter urban brownfield sites, we need to think outside the box to help our clients make these trickier developments viable. A key approach is to remove the complexities where possible through our designs – creating buildings that are simple to construct, whilst still carrying their own uniqueness and stand out qualities. Although the journey can be challenging, it is all the more rewarding to see the end transformation and the difference that these new homes can make to local communities, giving them a whole new lease of life.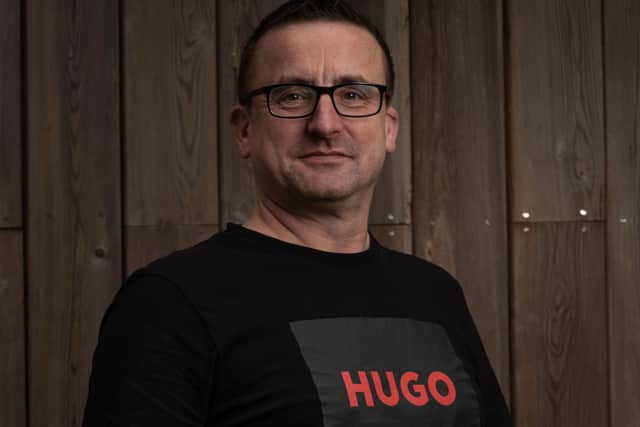 A recent example of this is our work with AS Homes on behalf of Southside Housing Association, which has been recognised as a finalist in this year's Homes for Scotland Awards – a key event in the Scottish property calendar which celebrates excellence in the industry. This development at Allison Street has completely revitalised the Govanhill area in Glasgow by taking a disused brownfield site and creating affordable, high quality living for the local community. Southside Housing Association has brought to life their vision to redesign a previously underutilised site to create much needed homes with a sense of place.
As an area with 25% deprivation and a large number of inter-generational households, we knew that this development in Govanhill had to be different to the "norm". Working closely with AS Homes and Southside Housing Association, we designed the homes to Gold Standard level of the Glasgow Standard - the only city in Scotland to require this level of build, focusing on space standards, amenities and performance standards. This development provides an adaptable design which suits a wide range of residents, from single person households to families of six, and those with mobility needs. It has been a fantastic example of our commitment to making the most of green space, with private outdoor areas enhancing the residents' quality of life and providing social spaces. Taking a fabric first approach to maximise thermal performance also meant creating homes that care for the planet, as well as the community.
New homes are now expected to be vibrant, multi-use spaces that can be adapted to suit different households and family stages. What does remain the same, however, is our responsibility as designers to truly listen to the ever-changing needs of the people living in these homes.
Comments
 0 comments
Want to join the conversation? Please or to comment on this article.