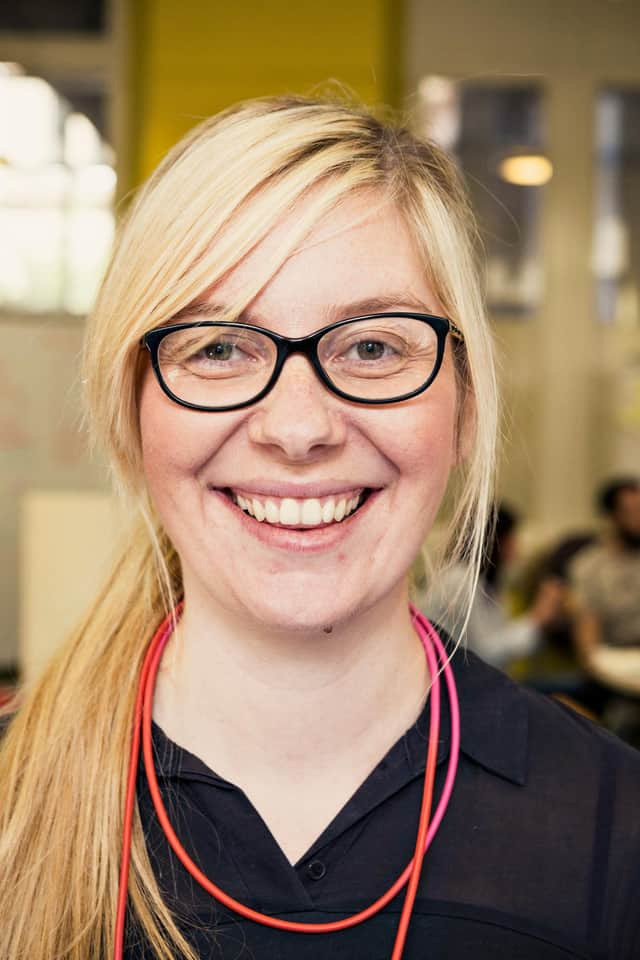 At V&A Dundee we have been working on a programme of workshops and training for years, well before the museum even opened, to bring the broadest set of design skills to companies, councils and social enterprises across the country. 'Design thinking' is an approach which harnesses the approach many designers take – of understanding who you are designing for, developing innovative ideas, then testing and improving them – and then applying it to any sector of society of business.
Our recent work has included supporting local authority foster care teams to recruit more carers during the pandemic, when more children are in need of support and respite, through to a programme with the Michelin Scotland Innovation Parc working with businesses in sustainable mobility and decarbonisation that are looking to invest in Dundee and bring new jobs to the city.
One of our closest working relationships has been with Glasgow City Council, supporting their Centre for Civic Innovation, a pioneering citizen-centered design team responsible for establishing a design-led approach to the understanding of societal shifts and civic experiences within the city. We started work with them several years ago, and have seen hugely positive impacts for some of the most vulnerable in our society.
In the current pandemic the power of design thinking has never been more relevant and has helped the council deliver services to the people who need it most during the crisis.
By helping the Glasgow City Council team to understand and apply design thinking in practical ways we were collectively able to see multiple impacts across the city, including: a co-designed Test and Protect system identifying the most vulnerable; children who are eligible for free school meals identified and payments made directly to ensure they don't go hungry; and the team's work on understanding child poverty in Glasgow to a granular household level which is seen as ground-breaking not only in Glasgow but across Scotland.
For example in one year, pre-pandemic, this work resulted in 5,500 extra children getting school clothing grants. By gaining a greater understanding of how problems affect people's lives, the council was able to have a significant impact for their citizens.
As a museum this might seem like a surprising area of work, but design at its most fundamental is about developing creative solutions for problems. At its very best design is about finding complex problems, connecting those who are affected and those who can help, and together discovering, defining, developing and delivering solutions that last.
We see design as one of the greatest strengths, and opportunities, Scotland has as a nation. As we all look to a post-Covid future, in a world still uncertain and changeable, one thing is certain: compassion, creativity and collaborative problem-solving have never been more important. Design has never been more important.
Jen Ballie and Andrew Cameron run the Design for Business programme at V&A Dundee