Debating purpose over profit as Marketing Society Amplify Festival moves online – Graeme Atha
Long-established programme of events going virtual due to coronavirus, writes Graeme Atha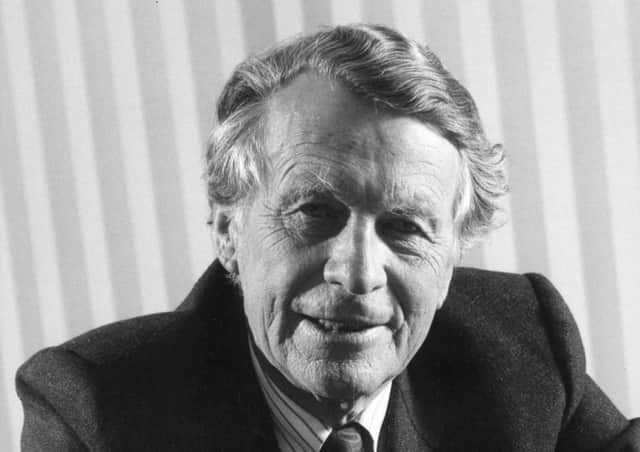 The Amplify Festival begins with the Ogilvy Lecture on August 24, named after advertising legend David Ogilvy, who died in 1999.
The Marketing Society Amplify Festival is going virtual this year with a programme of events from August 24 to 28.
One of the long established events is The Badger Debate which will take place on August 26.
The debate is named in memory of Kenny "the badger" Harris on account of his distinctive black and white beard. Kenny was one of the great characters in our industry and was a champion debater when at Glasgow University where he studied law. He believed that debating was an important skill for marketers especially when facing challenges in the boardroom. A combination of quick thinking and sharp wit being an effective way of making points.
Graeme Atha, Director of The Marketing Society
This year the Badger Debate motion is "this house believes marketers should prioritise purpose over profit".
Over recent years many organisations have recognised that their customers expect them to have a greater purpose beyond profit by making some wider contribution to society.
However, this year as many businesses large and small are struggling for their very survival and marketers are under significant pressure to ensure they remain profitable as a priority.
As with all good motions there is no right or wrong answer to this – so more of a competition of debating skills.
The Badger Debate will be chaired by Lisl MacDonald, owner at Spring and Atlas and Marketing Society Scotland board member.
Debating for the motion is Steve Barton, CEO of justhands-on.tv and Keli Mitchell, Joint MD of Frame.
Against the motion is Sandra Pickering of Opento.com and Julian Boulding, founder and president of thenetworkone.com.
Our online audience will vote for the winning team.
The Amplify Festival kicks off on Monday August 24 with the Ogilvy Lecture.
This lecture has been a central part of our festival for many years and is named in honour of David Ogilvy. Ogilvy was a proud and passionate Scot who went to school in Edinburgh before heading to Madison Avenue New York and building one of the biggest advertising agency networks in the world.
Often quoted by marketers, Ogilvy wrote a number of books on advertising which are highly regarded both by academics and practitioners. One of his great quotes is that advertising without a big idea will pass like a ship in the night.
This year's Ogilvy Lecture will be delivered by Mark Ritson; writer, brand consultant and marketing professor. Mark is known for his strong opinions and no nonsense approach to marketing.
As well as working with some of the most respected brands in the world he has also won the Business Columnist of the Year at the PPA Press Awards on three occasions.
Mark will be introduced by Rory Sutherland, vice chair at Ogilvy UK and one of the most influential and highly respected marketing professionals in the world today.
Before the Ogilvy Lecture the festival will be opened by Sophie Devonshire, the new CEO of The Marketing Society. The final event of the festival with be our Clients vs Agencies Creative Challenge on August 28.
A team of clients will take on a team of agencies pitching award-winning marketing campaigns from across the world that have effectively used humour to create a big idea.
Our virtual audience will vote for the team member who presents the best pitch for the campaign they have selected.
Clients – Cat Leaver, VisitScotland (captain); Derek Hemphill, RBS; Marina Maciver, Scottish Enterprise; Emma Pollock, Diageo; Gregor Smith, Seafish
Agencies – Jane Strachan, PUNK (captain); Chris Melvin, Sunshine Communications; Erica Hungerford, Dentsu Aegis Network; Steve Johnstone, Alliance Creative; Cat Summers, Guy & Co
The Creative Challenge will be chaired by Rod Gillies, Head of Marketing at the Borders Distillery and Vice Chair of Marketing Society Scotland.
Under normal circumstances we would finish our festival with a drink in hand mixing with the movers and shakers in our industry. Whilst we still hope that this will be the case this year we will announce plans nearer the time and in line with the guidelines on social distancing.
Following a week of stimulating speakers, fierce debate and inspiring campaigns there should be much to discuss.
Graeme Atha, Director of The Marketing Society
Want to join the conversation? Please or to comment on this article.