David Cameron, the Grim Reaper of Libraries, is foisted upon Scotland once again – Laura Waddell
As Prime Minister, David Cameron oversaw a widescale hollowing out of accessible British arts and culture
David Cameron is a man who has benefited from the obfuscating nature of the world going to hell after his tenure. Easy to forget about him out in the Cotswolds. But he is back, and let us remember him. My mind cast back to 2015. Where were you on the autumn day that snippets from Isabel Oakeshott and Michael Ashcroft's unauthorised biography Call Me Dave landed, in which it was alleged that the then Prime Minister Cameron had, while in a student society, gotten up to hijinks with swine?
I was on Twitter at the time, and it's a good candidate for the best moment that hellsite has ever seen. Certainly, the best day that the broad spectrum of lefty UK Twitter ever had there, never before so united in hilarity over a feast of bad-taste porcine puns – despite the complete absence of evidence that the story was actually true. For the record, Cameron dismissed the claim as "false and ludicrous" but added that he too found it hilarious.
Why did a bit of gossip from a score-settling book hit the collective funny bone so hard? Ultimately, in 2015, with the Tories freshly returned to power, the prospect of the next big win for the left felt a way off. Brexit, a cloud yet to become a storm, was nevertheless brewing; Trump, a distant harbinger of doom, was starting to ramp up his presidential campaign. No wonder many took the opportunity to laugh until they cried at a sensational piece of nonsense. It wasn't a cruel laugh so much as it was a cathartic one.
The shock of the mental image conjured by Oakeshott's prose faded quickly. Prim British public figures getting up to fetishistic things in their personal lives is an old trope, albeit this an unexpected twist, with the implication that what goes on at the most elite of elite student societies, the kind that the power-holders of the United Kingdom disproportionately emerge from, is even weirder than the common man might imagine.
Somehow, this bit of speculative gossip was the perfect emblem for where we found ourselves, stuck inside a country of ruling men observing antiquated and obscure rituals; grotesque ones, too? A topsy, turvy land where a Scotland that had never voted for a Tory Prime Minister faced governance yet again by one who was hell-bent on austerity.
And here we are again, with a Foreign Secretary protected from parliamentary scrutiny by his unelected position in the Lords. Cameron is remembered for underestimating Brexit support, but as PM/grim reaper of libraries he also oversaw a widescale hollowing out of accessible British arts and culture.
Since 2010, more than 750 public libraries have closed. The damage to these essential public services started early that decade. Between 2010 and 2015 alone, visitor numbers to libraries halved. That is – access to books, computers, the internet, form-filling assistance, literacy services, self-education, warmth, company, leisure and pleasure – halved. For comparison, when I worked for an Irish publishing house, I was incredibly impressed by the investment in libraries there. In 2023, Ireland is forging ahead with its funding programme for public libraries. In the UK, the libraries that somehow survived the austerity axe have faced a further 17 per cent fall in funding in 2021/22, despite in-person visitor numbers rising.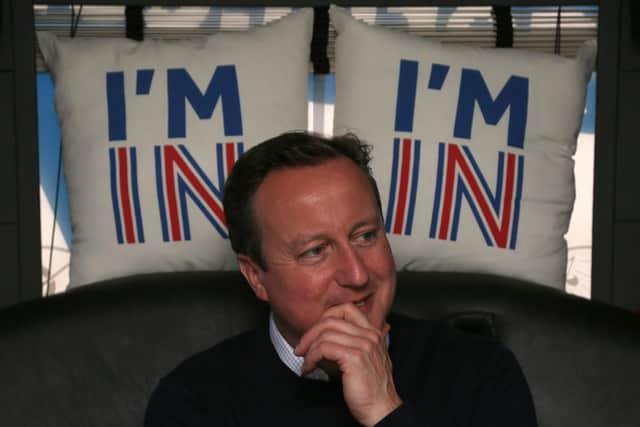 Furthermore, largely because of austerity-linked funding cuts, visitor numbers to national museums have plummeted. Organisations have cut staff numbers harshly and positions have been outsourced – including, at some major national museums, security. Zero-hours contracts have surged in the creative industries around this time, depleting and demoralising a workforce which has already ostracised working-class aspirants unable to survive on the promise of dribs and drabs towards the rent. Things felt grim.
In hard times, anyone can do with a laugh. And for a more family-friendly pig joke without the political score-settling, I consulted that esteemed publication, the Beano. "Why should you never share a bed with a pig?" The answer: "They hog all the covers." Exemplary moral conduct and solid advice from the joke pages.
Last month the Beano was the subject of a Department for Business and Trade snafu. They had run a billboard depicting Dennis the Menace and Gnasher bearing the words: "Created in London. Unleashed in more than 100 countries." It was, suitably, ridiculed.
I've never been a fan of the incredibly obnoxious "Britain is GREAT" trade campaign, which I used to see at book fairs. In blocky capital letters, it screams at its readers like an idiot on the phone on the train. Hello countries of the world, do you know how GREAT we are? Appealing, non? Still in use post-Brexit, I'm sure it goes down well with anyone remaining out there who doesn't meet British self-regard with a raised eyebrow. The bluntness and air of insistence look more like it's trying to hawk prion-free meat than culture.
Behind the Menace's recognisable grin, before there was a London office and a website, there were 80 years of writers, illustrators, colourists, publishers, printers, newsagents and paperboys and girls contributing to the made-in-Dundeeness of the thing. Flashed as an asset by the UK Government, that rich creation story – the hard work of creative people – is completely out of the picture, watered down to a technicality about which office does what. The difference is in the smallprint: Beano Studios of Fleet Street is not the Beano of DC Thompson. And so it goes being a culture nestled inside a dominant culture. London myopicism wins again.
Comments
 0 comments
Want to join the conversation? Please or to comment on this article.