Khalife's 'Great Escape' from Wandsworth prison is reminder of a time when jail-breaking was an art – Tom Wood
Former Commando and safe-blower 'Gentle' Johnny Ramensky managed to break out of the supposedly escape-proof Peterhead prison four times
Goodness knows why ex-soldier and terror suspect Daniel Khalife was given a trustee's job in a category B prison. Whatever the reason, the decision allowed Khalife to make a spectacular early exit from HMP Wandsworth, causing a considerable media furore.
He was only at liberty for four days but certainly deserves credit for audacity. His escape was right out of the script of that favourite Christmas movie, The Great Escape. Clinging to the underside of a lorry as it drove through the security gates would have done credit to Stalag Luft 111. I almost expected to see security guards prodding carts of hay with pitchforks or Khalife jumping a barbed wire fence on a motorcycle.
Nowadays prison breaks are rare. It wasn't always like this, there was a time when prison-breaking was elevated to an art form. I suppose the most celebrated would be the spy George Blake or great train robber Ronnie Biggs, but I doubt their fame is merited. They both had outside help and escaped only once. There are more worthy contenders.
Glasgow's 'Gentle' Johnny Ramensky was surely one of the 20th century's greats. A skilful safe-blower, he had an acrobat physique and the strength to shin up drain pipes with ease. With no fear of heights and a skill with explosives, he burgled his way across Scotland and northern England during the 1930s.
But if safe blowing was his craft, prison-breaking was his art, and his favoured canvas was the prison at Peterhead. The old fortress was considered escape-proof, but Ramensky proved otherwise, scaling the towering walls on no less than four occasions. But if his escapes were a set piece, so were his captures. Being so well known, he was never at liberty for long.
Despite honourable war-time service in the Commandos, he shunned the chance to go straight and returned to prison time and again. His fall from grace came suddenly. Severely injured by a bad fall during a botched job, he died in prison aged 66, a Scottish folk hero but a broken man.
There is a difference between escaping and making good your escape and, if the latter be the mark of success, then Edinburgh's Hugh Kelly Mannion deserves a mention in dispatches. A dodger of the most artful variety, if you have never heard of him that is exactly how he would have wanted it.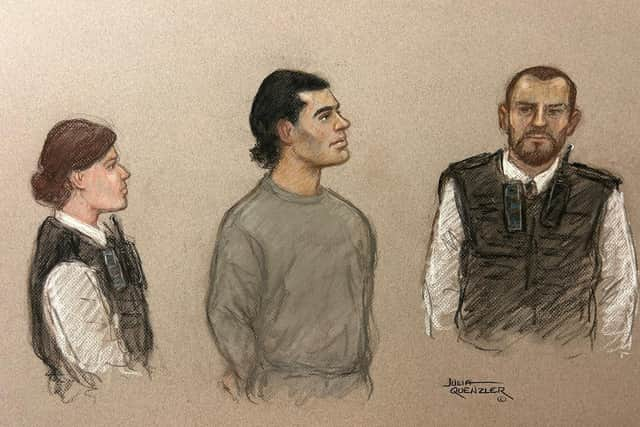 Mannion was also a skilful safe-blower, who, spotting an administrative weakness, conned his way out of Edinburgh prison with a fake release slip, then orchestrated the break-out of three henchmen by more conventional means. So shamefaced were the authorities that he was never prosecuted for his fraudulent release.
Unlike Ramensky, Mannion retired from the front line of crime to become the godfather of Edinburgh crime. He died aged 85, plotting and planning to the end. Wherever they are, I guess Johnny Ramensky and Hugh Kelly Mannion would heartily approve of the antics of Daniel Khalife, in keeping their art form alive.
Comments
Want to join the conversation? Please or to comment on this article.