Custodians of our woods deserve our gratitude now more than ever​​​​​​​​​​​​​​​​​​​​​​​​​​​​​​​​​​​​​​​​​​ - Angela Douglas
Woodland walks have been a lockdown lifeline for many people – myself included – at a time when pandemic restrictions have limited what we can all do with our lives.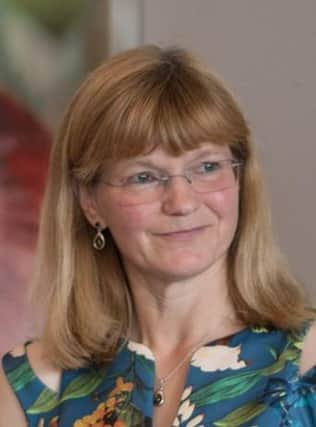 It's rare to speak to anyone within walking distance of a wood who did not spend time there during the first lockdown. Many of us then travelled further afield when allowed to do so, perhaps finding woodlands we never knew which have now become our happy places.
No-one doubts that woodland walks (and forest forays) have been extremely good for both our physical and mental health during this strangest of times, as the coronavirus pandemic dominates our lives. Yet do we ever stop to think about the people who create and look after these wonderful woods as we walk through them?
From experienced professional foresters to hard-working and passionate community groups, people the length and breadth of Scotland put their heart and soul (and their hands and feet!) into making our forests and woods accessible, beautiful - and magical. A well-known saying I'm fond of is, "a society grows great when old men plant trees under whose shade they know they'll never sit."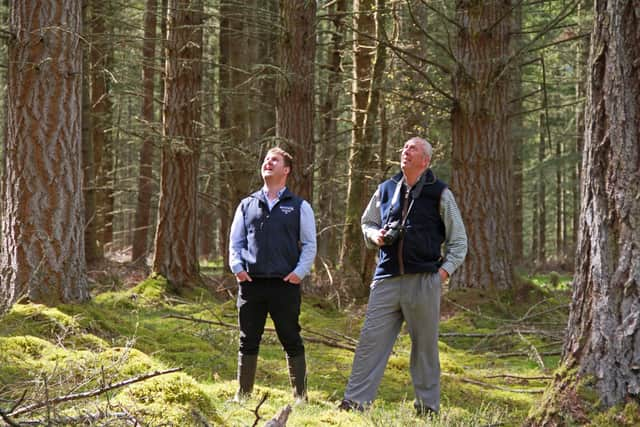 More than ever, in the current climate, we want to reward these efforts - and that is what we do with Scotland's Finest Woods Awards, an annual celebration of excellence, sometimes referred to as Scotland's Tree Oscars!
The awards celebrated their 35th anniversary in 2019, but the pandemic restrictions imposed shortly before our entry deadline in March 2020 meant judges could not visit sites to assess them - an essential part of the process of only awarding prizes to genuinely high-quality entries.
The cancellation of the Royal Highland Show, where the friendly and celebratory Finest Woods awards ceremony takes place, meant we had to take the difficult decision to cancel the 2020 programme.
But we're back with a bang in 2021, with the return of all our regular awards, plus a new Climate Change Champion Award, to highlight the vital role of trees and woods in securing a positive environmental future for us all. In the year the global environmental summit COP26 comes to Glasgow, it seemed a perfect opportunity to introduce the new award.
It is open to every entry made to all other categories - three Quality Timber awards, two for Community Woodlands and Farm Woodland and one each for New Native Woods and Schools. The Schools award is always a highlight, superbly demonstrating the amazing work of nurseries and schools in introducing children to the wonder of woods.
The winner of the Climate Change Champion prize will show excellence in mitigating climate change, adapting woodland to the changing climate or sharing knowledge and information about the subject.
I'm delighted that CarbonStore, which links those seeking to plant trees with businesses seeking to offset carbon emissions, will sponsor the award - and hugely grateful for the expert support of Forest Research in developing the award to the highest standard.
Personally, I'm very excited by the new award, and the fact that the programme is back for 2021. I really hope that everyone who benefits physically and mentally from our forests and woods - not just walking, but running, cycling, bird-watching and much more - will think carefully about the effort that goes into making those woods special, and the people who put that effort in, often over many years.
If you know who they are, please encourage them to tell their story, share their passion for woods – and enter Scotland's Finest Woods Awards 2021. In these strangest of times, they deserve our recognition and gratitude more than ever. Full details on how to enter at www.sfwa.co.uk
Angela Douglas is Executive Director, Scotland's Finest Woods
Comments
 0 comments
Want to join the conversation? Please or to comment on this article.