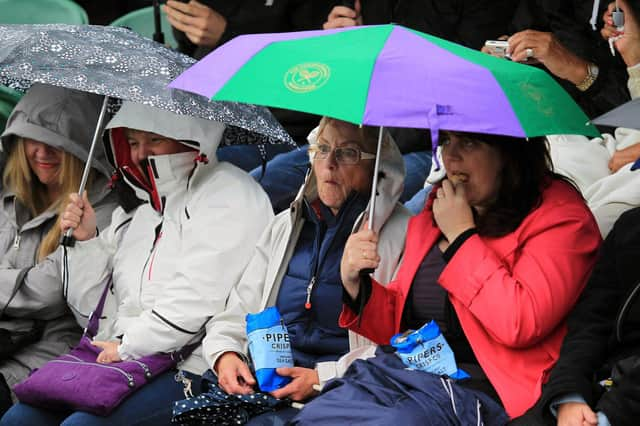 I'm not much of a street eater (as those familiar with my views on eating fruit in public might have already discerned) but sometimes, you've just gotta. As I walked home in the dark and drizzle, keen to get in out of the night but enjoying from beneath the hood of my most robust coat the romance of street lamps highlighting raindrops and the decorated trees having their last hurrah in big tenement windows, I opened the packet.
It's been a while since I've had a bag of chips after a night out, but these brought the same kind of companionship, and were so clarifying of the airways and sharp on the nose that they might have radiated the glowing blue waves of menthol advertisements. Hand in packet, I floated the rest of the way home, their tang distracting from the cold; enhanced by it, even. Magic.
Salt and vinegar crisps, in my view, should be so salty and vinegary that they invoke the saline freshness of the sea, the fleeting, bracing shock of waves against rocks, memories of being ensconced in a shoreline pub or seaside car park while the rain batters down. They should be as disruptive in the mouth as a lighthouse beacon is to dark skies. I like mine just on the verge of mouth-strippingly acidic enough to feel that, with each bite of them, they are eating a little of you back.
Sometimes, however, all you need is the salt. I am of the belief that crisps have seasons. Right now, they are particularly good. It is hard to go far wrong with a crisp. While there are tiers of greatness, seldom will any crisp truly disappoint. But at certain times of the year, when you bite into one of those well-bronzed, slightly oily and salty discs of potato, the simple crisp truly pays tribute to its source material. After the crunch gives way, the experience becomes rich, satisfying, earthy. Good crisps taste, ultimately, like potato.
The best crisps of this nature, naturally, are those without much unnecessary fanfare added to them, the organic shape of the original root vegetable still visible in their edges. Snores and bores opposed to all processed foods might see all of the above as the same junk, but by celebrating the relative virtues of one kind of crisp, I certainly do not intend to malign that other crisp subgenre of maize-based snacks, a phrase I always read on their packets while munching in the playground with curiosity. Without an understanding of foodstuff legalese, you could still pick up on some grudging obligation being met, some compromise made, something curious going on. But crisps of that ilk have their place in the world, and occasionally, my stomach.
For a vegetarian blessedly not often plagued by cravings for my old carnivore diet, but nethertheless reminded at Christmastime that pigs in blankets exist, and that I liked them rather a lot, only Frazzles hit the spot.