Covid: Why I'm still wearing a facemask even though I absolutely detest it – Jim Duffy
I now officially hate wearing my face mask. No, in fact, I detest it. And I do so because of a number of reasons that some of you may also be experiencing or feeling.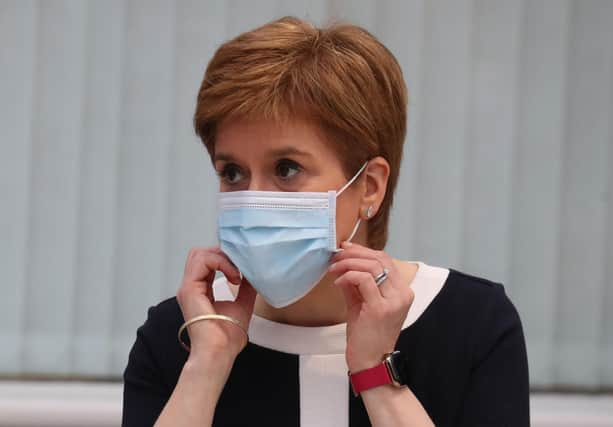 So, rather than get all ethical, philosophical or legalistic about the wearing of masks, I thought I would just get right down to the brass tacks of it and blow some steam off.
First up, why does it sometimes feel like I am the only one wearing a mask in situations when others should be wearing it too? I put it on quite literally everywhere, all the time, out of respect for the law, but moreover to protect older more vulnerable people.
I really would be beside myself if I had caught Covid and then infected an older person, causing them pain. It is a bit like drink driving. It is just not on and the danger that it creates for others can be life-changing. So, I wear my mask.
But, also I see that so many others in varying situations not playing the game. Therefore, despite my rational reasoning about looking after other people, there is a little devil on my shoulder who tells me – "so what!"
The next thing that irritates me is the complete loss of respect that I now have for politicians. And this goes for our Scottish lot too, by the way. They are showboating to look good against Boris Johnson. It almost looks pious-like at times. Cringeworthy.
Of course, the Prime Minister takes the absolute biscuit. I do not think that we have ever had such an incompetent muppet in 10 Downing Street. But this week he has made two really decent policy decisions, I feel. The first was on hydrogen and renewables powering us all in the future. This is the way to go, despite the pain that it will cause to get there. And, at last, he is also giving our armed forces the kit and tech that they need in this very dangerous world.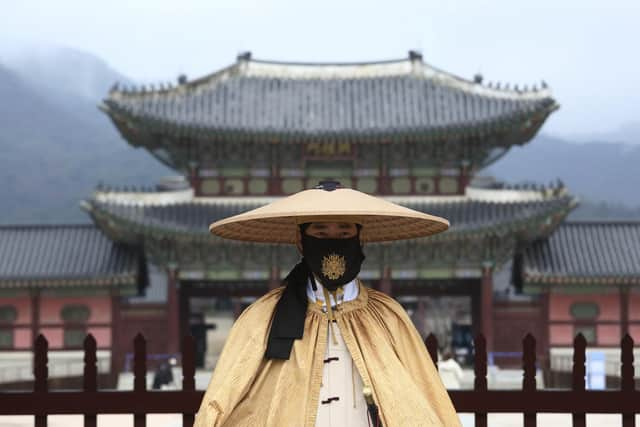 But, such good moves all get lost in his handling of the Covid outbreak. I just can't trust him and therefore why should I wear a mask when he is self-isolating again after not wearing a ruddy mask!
I'm on a roll now. The next reason that mask-wearing gets on my wick is all about physics and chemistry. I, like many of you, wear spectacles. I did not have enough cash – about 100 quid – to get them coated in some "non-misting formula" at the opticians so, when I wear a mask, they fog up.
The sales techniques used when I was buying them made me feel like I was in a car showroom. All I wanted was a pair of specs, but I was being up-sold so many other features as well. Hence I turned down the no-misting pitch.
Driving the car is okay, but this week in the supermarket, it turned into a nightmare. I am happily choosing some red Leicester – my favourite cheese – when my glasses begin to steam up. I now cannot see a thing, so I have to lower my mask. As I do so, my glasses slowly start to de-mist.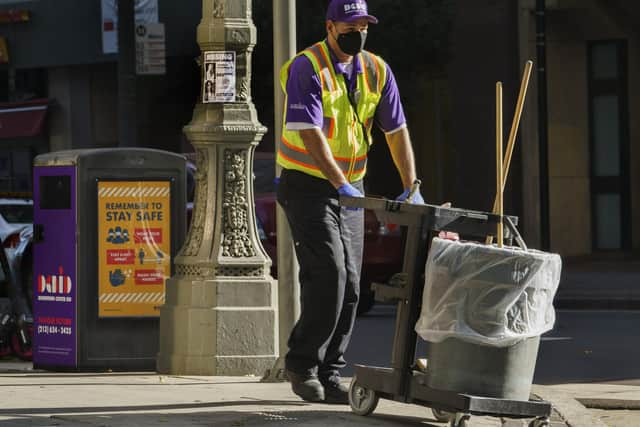 But, that causes other social problems – as the staff and other shoppers look at me in disgust as if I have leprosy. So, feeling guilty, I replace my mask and move around the supermarket, probably looking like Mr Magoo.
Next up are the scientists. As I grind my way through each day, with a piece of cotton hanging around my mouth, nose and ears, I wish a scientist could really convince me for certain that it is definitely having a significant effect. I am really not sure anymore to be honest. I have lost so much respect for those people in white coats.
And these new vaccines that are all popping up with – "95 per cent, this works, honest" – feels a bit like "eight out of 10 owners said their cats preferred it" marketing to me? From Oxford to the United States to Russia, vaccines are emerging but, forgive me if I am sick in my mask, sometimes it seems that it is less about making us all better and more about first to profit. I take it that you picked up on the fact that the boss at Pfizer punted his stock with perfect timing for his share price to rocket on the announcement of his company's vaccine.
All perfectly legal I believe, but those in the know in the markets did not like this manoeuvre and the whiff it sent out. But, hey-ho, the scientists can make money out of Covid too right? Back to masks.
I fully accept that we are living in very strange times. This week, my two best men at my wedding were struck down with Covid and have had awful symptoms with soaring temperatures and muscle aches. This thing is real.
But, I want someone in the know to pacify me, to educate me or to convince me that wearing this damn mask is worth all the pain.
Of course in the meantime, I will comply with the rules as everyone should, no danger there.
But, as we all walk around in this weird science fiction movie, I do wonder if we are all asking the same questions on masks, science and a whole lot more.
A message from the Editor:
Thank you for reading this article. We're more reliant on your support than ever as the shift in consumer habits brought about by coronavirus impacts our advertisers.
If you haven't already, please consider supporting our trusted, fact-checked journalism by taking out a digital subscription.
Comments
 0 comments
Want to join the conversation? Please or to comment on this article.