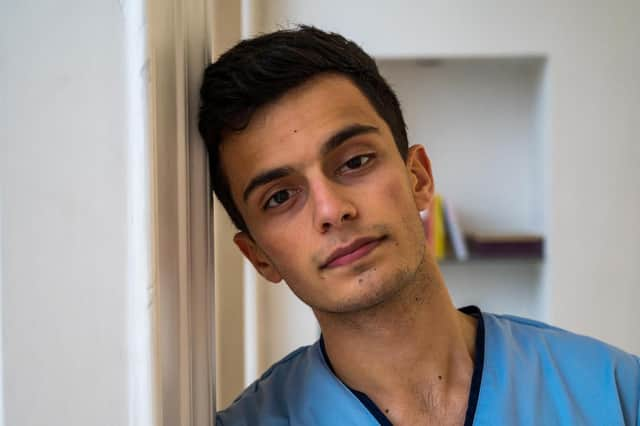 Once I completed my training, I picked a ward at random on the staff bank to take up my first 12-hour shift. I really enjoyed the first few shifts and agreed to return to work on that ward again. Little did I know, or the staff for that matter, that ward would become a designated Covid ward in the coming months.
Reflecting on the last six months, I've seen more than I ever expected to as a medical student, but I've also learned more than I thought was possible at this stage of my studies.
The resilience and work ethic of NHS staff hasn't wavered, despite persistent staff shortages – something that never fails to amaze me.
But it's not sustainable: staff shortages have been, and still are, one of the biggest problems we face on our ward, and across the NHS in Scotland as a whole. I've seen a number of my colleagues go off sick with long Covid, and many bank staff do not want to work on a Covid ward, leaving us with a severely depleted workforce.
My days on the ward are non-stop – I'm on my feet constantly and I'm completely exhausted, mentally and physically, by the end of the day. I'm just part-time; it's hard to imagine how tired my full-time colleagues must feel.
It's a difficult thing to do, but until recently I've tried very hard not to think too much about the deaths that have occurred on the ward due to Covid.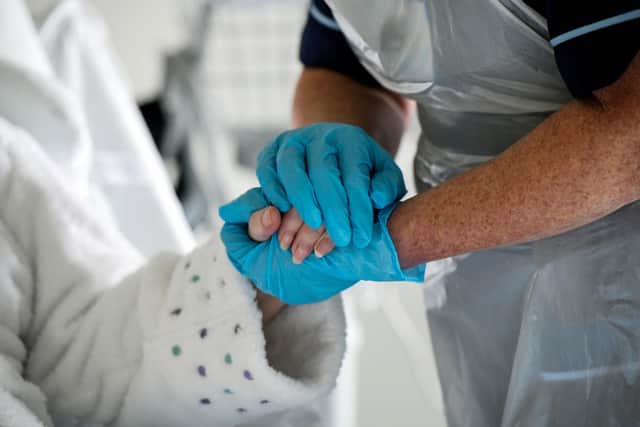 It's part and parcel of working on that ward and unfortunately has become normal to me, making me almost numb to the tragedy that is the loss of life.
Deterioration is insidious; in the morning a patient can be stable and by the evening we've moved them into an isolation room so their family can say goodbye.
Just last week we had to make a decision between which critically ill patient could be put in the isolation room, make a decision between which family gets to say their final goodbyes and which does not.
That's when it becomes hard. Week in, week out, I'll turn up at 7am to find yet another patient didn't make it. I don't think many medical students would ever imagine being in this situation years before graduating.
Thankfully, however, the majority of patients on my ward do survive, but many are left with long-term health complications. Even the shortest, most gentle walk to the bathroom can leave them puffed out and gasping for breath as though they had just been for a strenuous run.
This experience has taught me many lessons that will help shape me as a future doctor. The most important lesson was realising I'm not a hero: I'm just someone who cares and does the best I can to make a difference.
I always thought working for the NHS would make me feel superhuman but all I feel right now is exhausted.
Lewis O'Connor is chair of the BMA's Scottish Medical Students Committee
A message from the Editor:
Thank you for reading this article. We're more reliant on your support than ever as the shift in consumer habits brought about by coronavirus impacts our advertisers.
If you haven't already, please consider supporting our trusted, fact-checked journalism by taking out a digital subscription.