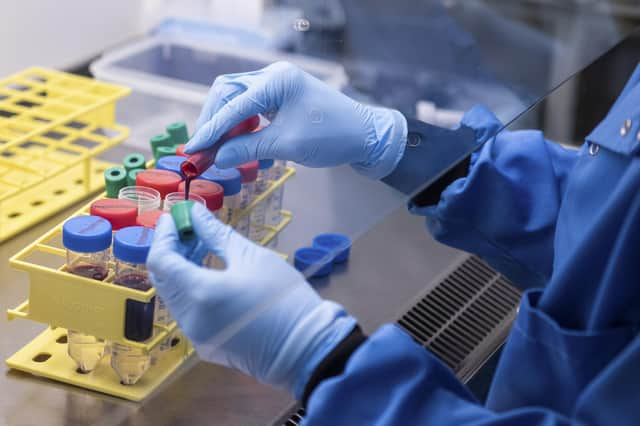 Amid the gloom, there may be some cause for hope. Two of the leading vaccine candidates – Pfizer/Moderna in the USA and Oxford in the UK – are nearing the end of the clinical trials process. If one of them is successful, we are told it can begin to be administered within weeks.
But while that might be true for us in the UK, the sad reality is that when a vaccine is rolled out, it will not be available for everyone.
According to Oxfam, even if the five most promising vaccines do pass their clinical trials, almost two-thirds of the world's population will not receive any doses until 2022 at the earliest.
Why is this? Because a brutal buying war has taken place between governments over the past few months. Vaccine nationalism has taken hold.
Half of all future doses of Covid-19 vaccines have been bought up already – by countries representing just 13 per cent of the world's population. The richest countries in the world are crowding out less affluent nations from access to what will be incredibly important treatment.
We might all be hoping desperately for a vaccine, but we have to recognise that the UK is part of this problem.
Our government has bought up 10 per cent of potential doses of the leading vaccine candidates – yet we represent less than one per cent of the world's population. We're the highest per-capita purchaser of Covid vaccines in the world. Great news for us – but for every vaccine dose we buy, that's one less for someone in a more vulnerable country.
And it's about more than vaccines – it's Covid treatments too.
There are only two drugs which are currently known to effectively treat Covid-19: Remdesivir and Dexamethasone.
Unless you live in the USA, you can't access Remdesivir because during the summer, the US government bought up the entire global supply.
Fortunately, the other recognised treatment, Dexamethasone, is a widely available and cheaply sourced steroid.
However, it's only effective on patients receiving oxygen treatment or on a ventilator. In many vulnerable countries, the ability to provide oxygen treatment or ventilate patients is incredibly limited. In South Sudan, for instance, there are just four ventilators in the whole country.
That's why I held a debate in the House of Commons on vaccine nationalism yesterday. This doesn't mean giving up our supply of vaccinations. Instead, we should be working with countries across the world to put limits on patents to ensure successful vaccines can be easily replicated, and to encourage pricing agreements so that treatments are accessible to the most vulnerable.
This is in all of our interests. Covid does not respect national borders – eliminating it has to be a global effort. According to the Rand Corporation, the UK's economy could suffer a hit of $119 billion a year if lower income countries are unable to access vaccine doses.
Access to Covid vaccines and treatments is currently a zero-sum game. But if the UK government plays its part, it doesn't have to be.
Wendy Chamberlain is Liberal Democrat MP for North East Fife and Liberal Democrat international development spokesperson
A message from the Editor:
Thank you for reading this article. We're more reliant on your support than ever as the shift in consumer habits brought about by coronavirus impacts our advertisers.
If you haven't already, please consider supporting our trusted, fact-checked journalism by taking out a digital subscription.