Covid: Single people struggling with celibacy during lockdown are not self-indulgent hedonists – Kirsty Strickland
Nobody can say for sure when Valentine's Day stopped being cool, but it was somewhere around the time white dog poo disappeared from the streets.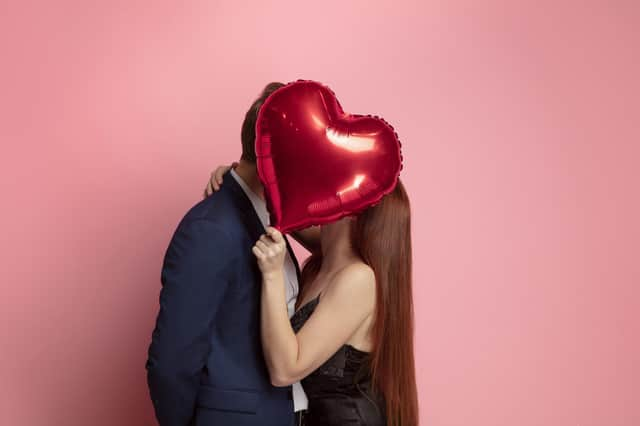 Or perhaps it's just that as you get older, the day loses its charm. The anticipation of waiting to see if your school crush had bought you a card was often misplaced but it still ached with promise.
For adults, Valentine's Day isn't even held in the same affection as April Fool's Day or other such occasions for themed fun.
The charge sheet is a long one. It is viewed as gimmicky and insincere – nothing more than a marketing opportunity for companies who want to part us with our hard-earned cash. Restaurants (remember those?) take advantage of any couple foolish enough to dine out on Valentine's night, hiking up their prices while pushing the tables a wee bit closer together.
Valentine's detractors insist that they don't need a specific day to show they care. They say love is better expressed through spontaneous acts of romance like loading the dishwasher without waiting to be asked.
Those who do participate in Valentine's Day festivities have found their options limited this year.
Treated as a joke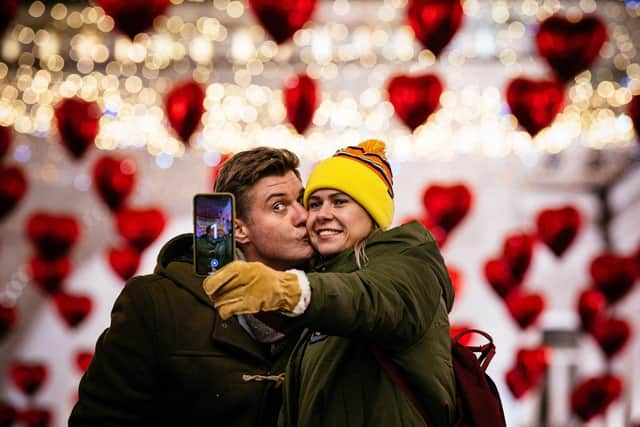 In this, you have to feel some sympathy for couples. After a year of restrictions which have triggered widespread fatigue and an over-reliance on loungewear, it must be hard to keep the 'ole flame alive.
For many single people, this lockdown Valentine's Day will serve as a reminder of what has been unattainable for them during the pandemic.
Save for sporadic weeks of respite here and there, non-socially-distant dating – the sort that is a prerequisite for any kind of intimacy – has not been allowed.
A few days of media interest in the issue last year generated some amusing headlines ("No sex please, we're Scottish") and the word 'nookie' was revived solely for the purpose of explaining that it had been banned for non-cohabiting couples.
From politicians and newspapers alike, this extended period of government-enforced celibacy was treated as a bit of a joke. It was a side issue, good for a giggle and sharable clips of the First Minister being asked about sex, but nothing much more than that.
The importance of touch
The Scottish government's extended households policy has helped but those who have had to endure the pandemic without regular in-person contact have undoubtedly faced challenges that nuclear families have not. Loneliness must surely top the list and there is concern that the mental health impact of this will endure long after the current lockdown ends.
Dr Katerina Fotopoulou, a professor of psychodynamic neuroscience at University College London, says that in times of crisis, we need physical connection more than ever. "Touch is a modulator that can temper the effects of stress and pain, physical and emotional. We have seen in our research that a lack of touch is associated with greater anxiety," she told the Guardian.
For some reason, we find it easier to sympathise with the concept of loneliness when it is applied to people missing friends or family than those who are also longing for romantic connection.
Those interviewed were not Covid-deniers or lockdown sceptics. For the most part, they felt a sense of guilt over breaking the rules. Some spoke of acute loneliness and the feeling that life was slipping away from them. It's a fear I've heard expressed from women I know who – pre-pandemic – were hoping to meet somebody and start a family. Becky, one of the people interviewed for the piece, felt it too.
"I was 34 at the start of this and I worry about coming out of the pandemic aged 37, with all these crucial decisions taken away from me. I am not someone who is baby mad. But it brings home the gender difference between women our age and men our age; it doesn't affect them the way it affects us," she said.
Moving the goalposts
That's not to say we should only save our sympathy for those who want to fall in love and have children. Dating, kissing and yes – sex – are normal features of adult life. So it should be no surprise that after a year of restrictions it is a part of life that many are missing dearly.
During the pandemic, the needless debate over individual struggles and how legitimate they are has been rooted in a lack of perspective and an unwillingness to see things from other people's point of view.
Perhaps it is our stockpiles of antibacterial hand gel and our fear of breathing the same air as other people that have led us to this place, where those feeling distress at a protracted period without intimacy or touch are dismissed as self-indulgent hedonists. It's an odd way to treat a group of people who are struggling precisely because they are adhering to the rules.
Along the way, it seems that some have relished moving the goalposts. Now it's not enough to follow the rules, every day, without fail: you've also got to do it with a smile on your face.
The intense loneliness that many single people say they are experiencing is no less valid because everybody is struggling in their own ways and for different reasons. And it doesn't detract from the broader issues arising from the pandemic and the challenges we will face when life gets back to normal.
Post-coronavirus, let's abandon the scoreboard of suffering that determines whose personal circumstances are sufficiently miserable to warrant complaint.
A message from the Editor:
Thank you for reading this article. We're more reliant on your support than ever as the shift in consumer habits brought about by coronavirus impacts our advertisers.
If you haven't already, please consider supporting our trusted, fact-checked journalism by taking out a digital subscription.
Comments
 0 comments
Want to join the conversation? Please or to comment on this article.