Covid has taught humanity how to cope with great crises: reject cynicism and embrace ingenuity, collective spirit and love – Joyce McMillan
Whatever we make of the year 2020 so far – and most people's views, let's face it, are likely to be unprintable – it has to be acknowledged that for all the pain and terrible grief it has brought, not least to the poorest and most vulnerable in our society, it has also been a year that has set most of us on a massive learning curve.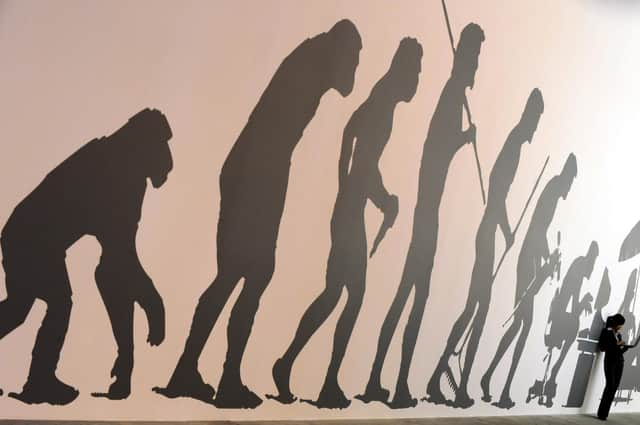 At a personal level, for example, many of us have learned just how much we turn to the natural world, at a time of crisis, for solace and renewal; when loved ones are far away and beyond physical reach, spending time among big trees, by the sea or in beautiful green places is absolutely the next best thing, and sometimes the best of all.
Some of us – perhaps a frightening number, for those who want a rapid return to the old economic "normal" – have learned just how well we can do without many of the patterns of consumption that characterised our old lives. We have travelled much less, worked from home, relearned a few domestic skills; and what's more, we have enjoyed relearning them, moving a little more slowly, having more time for friends and neighbours, in a way that does nothing for conventionally measured GDP, but everything for the quality of our lives.
We also learned during the first lockdown – with almost explosive force – just whose work really matters in a crisis; and how little our current wage and salary structures reflect those real priorities.
And we learned, or should have learned, one particularly important political and economic lesson which those currently in charge of our economy are already working hard to consign to history. We learned about the massive economic and regulatory muscle that sovereign governments of all sizes really possess, when it comes to confronting a crisis.
Astonishing achievements
We learned that government has the resources to support the incomes of millions of citizens for long periods, if it chooses to do so; and we learned that the conventional stories we are told about economic policy – about strict limits to government spending, about the "unaffordability" of plans such as those put forward in the Labour Party's 2019 manifesto, and now about the need for what is in effect further austerity, after the nation allegedly "maxed out" its pandemic credit card – are partial truths at best, and ones which finally have more to do with political choice, than with supposedly immutable economic laws.
This week, though – with the announcement of UK approval for the Biontech-Pfizer vaccine – there came one more lesson from the Covid experience; a powerful reminder that given the will, the consensus, the collective effort and the resources, human beings can achieve astonishing things, in a very short time.
At one level, of course, we always knew this. In every emergency, we see ordinary human beings draw on extraordinary resources not only of kindness and determination but of organisational skill, in setting up systems that will help their communities to survive and pull through. And we also know the history of astonishing collective endeavour in wartime, when whole production systems – for everything from food to Spitfires – could be turned round to war purposes in weeks, and then back again, when peace returned.
Negative views of humanity on right and left
The speed with which effective vaccines have been developed, though, for such a complex new virus, also reminds us that human beings are almost by definition the ingenious ape, the ones who can invent and reimagine and invent again, until we find the solutions to our problems; and that once all the forces of science, government, commerce and popular support are aligned, their power to generate those solutions at speed can be formidable.
Over the last 40 years, negative views of humankind have been de rigueur not only on the economic right – where it clearly suits power-holders to undermine belief in institutions of solidarity, and to convince people that they were born to compete and crush one another rather than to cooperate – but also among many on the green left, who have observed with horror the growing negative human impact on our beautiful planet, and have come to regard our species as a kind of blight, or indeed a virus, on the face of the Earth.
In truth, though, humanity is neither god-like nor malignant; what we are, as primates go, is very sociable, very inventive, and – as our miraculous history of visual art, storytelling and music reminds us every day – hugely creative. Sometimes, our powers of invention and intervention run far beyond our wisdom in controlling their consequences; sometimes, as in this year's push for a vaccine, we succeed in using our powers to solve a problem we have created, and even to begin to set up systems that might ensure the equitable distribution of those solutions.
The pandemic, in other words, has acted both as a wake-up call, and as a huge signpost, pointing the way to a more decent and viable future.
The crises coming down the track are undeniably vast; climate change, environmental degradation, species loss, disruption of weather systems and food production, further pandemics – all of those are now likely to be on the 21st-century menu, for many or all of us.
After 2020, though, we now know a great deal more about how we can confront these crises, socially, psychologically, politically and economically. And we know, above all, that we can no longer afford to indulge in our customary privileged pessimism about humanity and its potential. Instead, in order to survive and thrive, we need to love one another, with all our strength; and to believe in our collective power to solve the insoluble and achieve the almost impossible, given half a chance.
A message from the Editor:
Thank you for reading this article. We're more reliant on your support than ever as the shift in consumer habits brought about by coronavirus impacts our advertisers.
If you haven't already, please consider supporting our trusted, fact-checked journalism by taking out a digital subscription.
Comments
 0 comments
Want to join the conversation? Please or to comment on this article.