Court of session decision provides insight into a difficult balancing act - Steven Smart
Many well-publicised examples have brought to light the scale of historic child abuse. The Scottish Parliament sought to remove barriers to potential compensation by introducing a redress scheme, the aim of which is for victims to receive an award without going through the litigation process.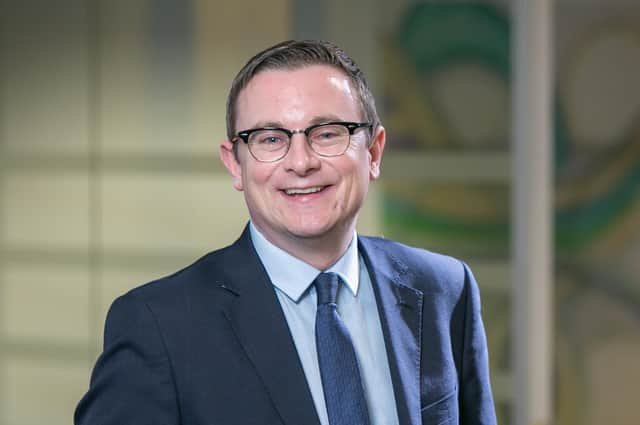 Steven Smart is a Partner and Head of Glasgow office, Horwich Farrelly
Nevertheless, in some cases that remains the appropriate forum. Legislation introduced in 2017 removed the most significant legal barrier to doing so, namely limitation. Where abuse occurred from September 26, 1964 an action can be raised outwith the normal three-year time limit, without requiring any explanation for not having done so earlier. However, the legislation provides for a defender to seek to establish that either a fair trial is not possible, or that it has suffered substantial prejudice which outweighs the interest of the person bringing the action being prevented from proceeding. The Court of Session required to apply this test in the recent case of B and C v Sailors' Society.
B stated that he had suffered sexual, physical and psychological abuse by two employees at a care home (1968-1970). C said she suffered similar abuse by the couple who managed the home (1974-1982). C also alleged that one of her abusers facilitated abuse by other residents and sexual abuse by sailors.
B had previously intimated a claim for his abuse in 2001. The claim was discontinued in 2006 because of court rulings dismissing similar actions due to limitation. C had not intimated her claim previously. Both claims were intimated in October 2018 after the legislative change.
The defender advanced a number of factors which the Court had to consider in applying the test set out above. Those accused of the abuse were all deceased. While some witnesses had been interviewed in the early 2000s, no evidence was obtained to corroborate accounts of the abuse. Crucial records were destroyed in a flood in the 1980s, important witnesses had died or could not be traced and social care records were incomplete. Social workers who could be located were unable to give meaningful evidence and the charity was also financially vulnerable.
The Court considered the new law carefully and emphasised that there is no ambiguity. If a fair trial is not possible, an action cannot proceed. The balancing exercise of weighing up the potential prejudice to each party is only engaged if a fair trial can take place.
It was held that a fair trial was not possible and both cases were dismissed. The deaths of the individuals accused of the abuse was crucial. The Court stressed it was not making a finding about the veracity of the accounts provided by the claimants. Rather, the defender had no opportunity to investigate them and no evidence on which to assess a defence.
In B's case, the alleged abusers had died before any claim was intimated. The fundamental problem caused by the absence of their evidence meant a fair hearing was not possible and thus no balancing act of prejudice was required.
In C's case, absence of evidence from alleged abusers also prevented a fair trial. However, even if a fair trial had been possible, the claim that these individuals had facilitated or permitted abuse by sailors and other residents, the evidence in support of which was limited and of poor quality, was such that the judge would have determined the prejudice to the defender was significant and outweighed C's interest in proceeding.
This decision from Scotland's senior Court, which will be appealed, provides insight into a difficult balancing-act. The requirement to provide a fair trial for both parties necessitates that while there is greater access to justice for abuse victims, that access is not without limit in some circumstances. Inevitably, further decisions will follow.
Want to join the conversation? Please or to comment on this article.