Could Stirling hold the future of the Scottish high street? - Laura Westring
My retirement fantasy has always been to become the female embodiment of Bernard Black and according to the proprietors of Book Nook, Stirling, I am not alone.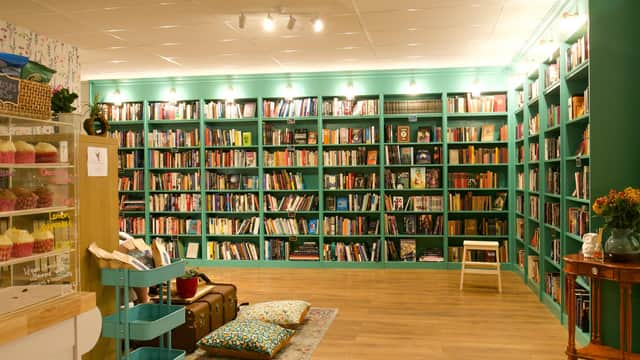 Jasmine Stenhouse and Leanne Brown are the best kind of double act: finishing each other's sentences as they tell me about the boozy lunch during which they both concluded that their English degrees weren't going to lead to fame and fortune; which led to them buying a book on business; which led to them opening their thriving second hand bookshop and café at number 24 Upper Craigs last September.
The two friends were handed the keys to the drab magnolia unit that was once a bookies on the day of the first Covid-19 lockdown in 2020 and proceeded to spend the next two months sitting on the floor with Jasmine's baby boy, planning the warm and inviting space now furnished with green bookshelves that they painted themselves.
"We were millennials with no savings, just a dream really," says Jasmine. "And we had no idea what a hit it was going to be. One of our first tweets went viral and then people started coming from all over to visit, even local authors," adds Leanne.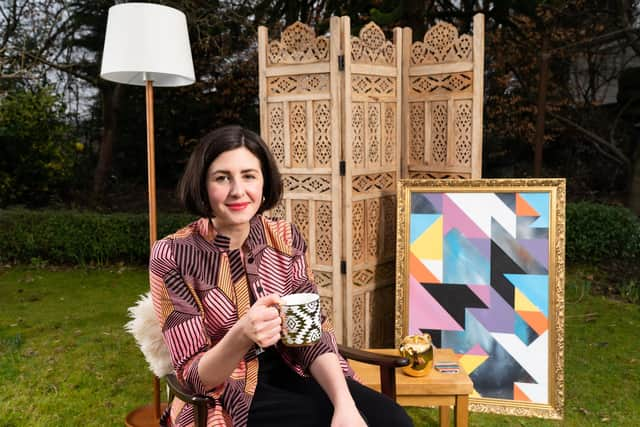 "It was so busy, within two weeks we had to make our first hire. Then we brought on a baker and life just got better."
"People have responded to it so well", says Jasmine. "Our regulars love escaping into the books we take great care to curate. The mystery book subscriptions have been selling out every month."
This community-building business model, combined with a readiness to switch to mostly online or click and collect sales at short notice, has also been key to the continued success of Creative Stirling at 44 King Street.
Spread over two floors, Creative Stirling is simultaneously a shop, community hub and an events and coworking space that also hosts the local radio station, run by its founding Director Joe Hall and Curator Paul Jenkins.
Paul, whose fashion label once supplied TopShop and Harvey Nichols, now runs the Made in Stirling store in which local artists sell their wares. Like an increasing number of young professionals, he returned to Scotland from London for the "quiet and quality of life" and has since become a local Instagram star.Successful illustrator and greetings card creator Jon Bishop (The Grey Earl) told me, "I am really proud to be involved in Creative Stirling as an independent artist. Being able to try out new collections and make decisions in store enhances my brand. It's a great model."
If there are any publishers reading, having met through Creative Stirling, The Grey Earl and I are now working on a children's picture book series. Yet another example of how creative community spaces hold not only cultural or social value, but entrepreneurial value too.
Founder Joe Hall said, "We exist to provide a community hub for local creatives, but we've also had a significant economic impact through Made in Stirling. It's time to give town centres a new sense of place by making social enterprise and business for good a central part of pandemic recovery strategies."In an economy that increasingly demands that we not only seek employment, but also establish side-gigs to supplement incomes - whether as delivery drivers or jewellery designers - we need more Book Nooks and Creative Stirlings to create jobs and make us all happier by buying local, affordable, sustainable.
Laura Westring is an inaugural Alfred Landecker Democracy fellow, a trustee of the John Byrne Award and leads Public Affairs at Amiqus
Comments
Want to join the conversation? Please or to comment on this article.