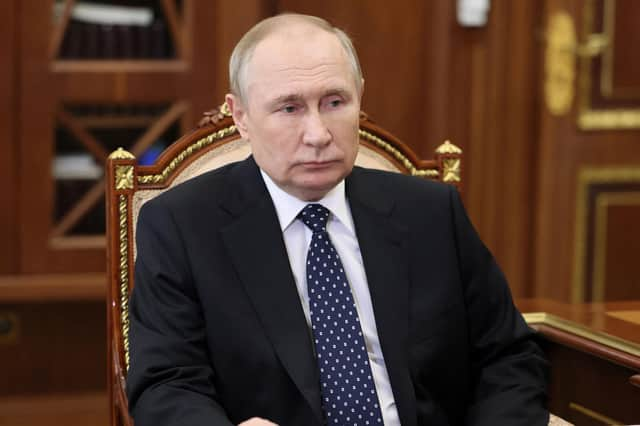 And a country powered by renewable energy and nuclear power would have been effectively immune to Vladimir Putin's strategy to use soaring energy prices as a weapon to wear down support for Ukraine.
However, we are where we are and it would almost certainly have been practically impossible to make such a fundamental transition so quickly. Instead of looking to the past, we must fix our eyes on the way forward. Thankfully, there are clear signs pointing the way.
Putin's invasion, funded by Russia's oil wealth, has highlighted the problems with tying our economic fortunes so closely to a globally traded commodity, largely controlled by an assortment of tyrants.
UK-based renewables should eventually provide absolute energy security, with increased storage capacity ironing out intermittency issues, as well as helping to avoid the worst excesses of climate change.
So, on both counts, Nicola Sturgeon was right to say that "in this decade, we must set Scotland on the path to an energy system that meets the challenges of becoming a net-zero nation by 2045, that supplies safe, secure and affordable energy for all", as the Scottish Government published its draft energy strategy. However, the problem with Sturgeon's government is that what it says it will do and what actually then happens are sometimes not the same thing.
In 1988, Hansen told the US Congress, "it is time to stop waffling so much and say that the evidence is pretty strong that the greenhouse effect is here". Decades later, he is still bemoaning politicians' waffle that disguises the lack of significant progress.
On Monday, the average price of a litre of petrol in the UK fell to 149.7p, the first time it had been below 150p since February 24, the day Putin launched his attack on Ukraine. It is a sign he is losing the economic war, as the UK and others adapt, just as Russia's troops have been losing on the battlefield.
However real security – economic, environmental and physical – lies at the end of the path to net zero.