Coronavirus pandemic is not a war but a test of our humanity – Kenny MacAskill
The Covid-19 coronavirus will only be wiped out if we do so all over the world, and the poorest countries will need help, writes Kenny MacAskill.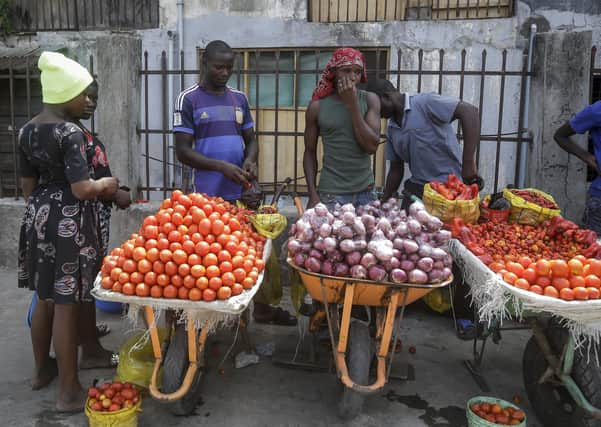 As the death toll from the coronavirus mounts and fears grow over care homes and frontline workers, it's hard to imagine it can get much worse. Thankfully for us, it probably won't. That doesn't mean that it'll be over quickly or without more severe suffering, in the loss of loved ones or damage to our economy. But it's as nothing as to what some other countries are facing and especially developing nations. That needs remembered, in what is after all a global epidemic.
That was brought home to me earlier this week when I saw an outstanding statement from a national leader that made that very point. It wasn't made in Edinburgh or London but in Germany. There, Frank-Walter Steinmeier, the German President, and a man I must confess that I'd previously never heard of, gave an outstanding address. Not for him the blitz spirit or any other wartime references. Instead he mirrored his compatriot, the outstanding Chancellor Angela Merkel, who showed real leadership and humanity during the refugee crisis a few years back.
Decrying martial references, he stated: "No, this pandemic is not a war. Nations do not stand against each other, soldier against soldier. Rather this is a test of our humanity."
And he's right. We are all in this together as the saying goes around our shared planet. It can't be cured in one country or region and not in others, as the World Health Organization has pointed out, and to be fair I even heard Gordon Brown make the same point. Shamefully that hasn't stopped the United States from continuing with sanctions against Iran, that's being ravaged by Covid-19, and Cuba, that's providing medical support not just to Third World countries but even to European ones.
'Build a wall' and blame China
America's going to pay a heavy price for President Trump's appalling handling of the pandemic. It won't just be in a death toll that will likely surpass any other developed nation but in international prestige. Gone are the days of the USA seeking to lead the world or provide aid through the Peace Corps.
Instead it's 'build a wall' and blame others, especially China. But that'll no more work in keeping the virus at bay, than his wall will in stopping migrants.
Not just humanity but self-interest dictates that it needs stopped everywhere to stop it anywhere. Otherwise it'll continue and return.
Added to that will be the costs of the outbreak on already impoverished countries. It's reckoned that it could push another half a billion people into poverty. What'll that do to poor starving people but drive them to seek the promised land, borders or not?
Those that are already suffering from our actions or inactions are now having it compounded by coronavirus. Yemen has endured five years of war, much with weapons supplied by the UK. Now it faces the virus and yet its health service has been devasted by conflict with malnourishment and cholera already afflicting it. Even the basic advice of handwashing would be laughable if it wasn't so tragic with water shortages abounding.
Syria and the children of Idlib are the same. Children here seem thankfully less afflicted by the virus, but I doubt it'll be that way where war and poverty have already crushed their immune systems.
One doctor for 10,000 people
Even developing countries not at war face huge challenges. As we strive to turn our manufacturing sector over to making ventilators, I saw a report that the Central African Republic has just three in the entire country and not much of an engineering base to build from. Yet it has a population slightly smaller than Scotland and yet covers a landmass far greater. Without help from the developed world, how can they possibly cope?
We've rightly lauded those health service staff in the UK who've given their lives treating the afflicted. The first to die were immigrants and tributes were rightly paid to them. Even the Prime Minister has lauded the foreign nurses who treated him. Yet, long before this crisis, our gain came as a severe loss to their native lands. Many were struggling for medical staff long before Covid-19 with the numbers they had insufficient to fully provide for their people.
Now those that remain have to tackle this pandemic without the PPE that we have belatedly recognized is essential. The loss of a health professional treating this virus anywhere is a tragedy but in the developing world it's even more so.
Zambia has one doctor for every 10,000 people; 40 per cent of WHO member states have fewer than ten doctors per 10,000 and 26 per cent have less than three per 10,000, whereas the UK has almost 30 and a health system that's long established and robust even under immense pressure.
Tackling the virus everywhere is the cure but, as President Steinmeier said, it's also a test of our humanity.
Comments
 0 comments
Want to join the conversation? Please or to comment on this article.