Coronavirus may have caused hidden psychological damage – Professor Harry Burns
The coronavirus outbreak and lockdown is likely to have caused psychological damage that could prove hard to treat, writes Professor Harry Burns.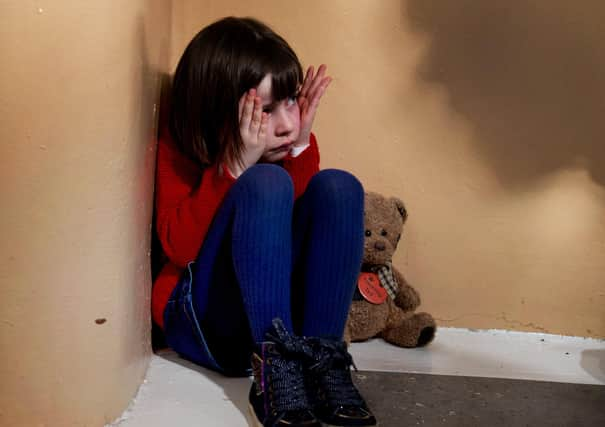 As the number of people infected with Covid-19 declines in Scotland, attention turns to the long-term consequences of the pandemic. We hear most about the financial consequences of the lockdown which was necessary to stop spread of the virus. However, some effects on health and well-being may, in the long term, have socioeconomic consequences just as significant to the economy as liquidation of businesses and massive job losses. For some survivors, severe infection may have longer-term physical effects. However, the psychological damage caused by the circumstances some people have endured will be harder to detect and manage.
For many, the loneliness and isolation they have felt will have been significant. Concern about jobs and income will have caused depression and anxiety for many. Hopefully they can recover as society and businesses open up. However, those locked down with abusive partners are likely to have faced a difficult and dangerous time. One report, prepared early on in lockdown, found that 16 people – 14 women and two children – were killed in the first three weeks. National domestic abuse helplines saw considerable increase in calls from both female and male victims of abuse.
The damage to adults is considerable but the damage to children in those families is often more subtle. Children who experience violence are more likely develop behaviour problems in adulthood. They are more likely to have addiction problems, have criminal convictions for violence and end up in jail. However, more subtle influences on children, such as being ignored and not spoken to can have profound long-term consequences.
A study carried out in a deprived area of Scotland showed that 40 per cent of children at primary school had speech, language and communication difficulties. No matter how intelligent these children might have been, the authors of the study concluded that their communication abilities left the children likely to underachieve in school.
A report produced by the Royal College of Speech and Language Therapists concluded that communication difficulties led to anxiety, depression, social isolation. Untreated, one third will develop mental health problems and criminal behaviour is possible in half of them. There are many causes of speech problems but if a child is neglected or abused and does not hear others speaking, they will not learn to speak.
Alcohol consumption during pregnancy is a problem which has increased during lockdown. The babies are at risk of foetal alcohol spectrum disorder, a condition associated with a range of problems but which mainly damages the brain and nervous system.
An American study concluded that the children born in one year who experience serious neglect or abuse cost the US economy around $124 billion over their lifetime. They failed at school, were less likely to get jobs and pay taxes. They were more likely to have mental and physical health problems. Many ended up in prison, costing the state significant sums. The equivalent cost to the Scottish economy might be around £3 billion each year. That calculation does not take account of the influence of socioeconomic deprivation on communication skills and the subsequent failure of those children to succeed in life. We have a duty to investigate and manage these adverse effects of lockdown on our children.
Frontline health care staff are currently, and rightly, celebrated as the heroes of Covid-19. Cardiologists and respiratory physicians will be looking after those who continue to have problems after recovery. Speech, language and communication therapists have not often been mentioned in the course of the pandemic. They may be amongst the health workers who find themselves most busy dealing with the problems of lockdown. I hope they get the support they need.
Professor Sir Harry Burns is director of global public health at Strathclyde University
Comments
 0 comments
Want to join the conversation? Please or to comment on this article.