Consulates offer a superfast highway for investment in Scotland - and vice versa
Just when you thought relations between Holyrood and Westminster couldn't be any worse, long-simmering friction over what Scottish government ministers and officials can — and can't — raise with host governments when on overseas trips has burst into the open.
Westminster has often chafed privately at the fact that the Scottish government operates "international offices", such as one that opened in Copenhagen in August last year. It's one of nine that Holyrood says are designed to "promote Scottish interests overseas", including business interests.
Yet the suspicion in London is that they are being used to promote Scottish independence, encroaching on a constitutional issue that is "reserved" to Westminster under devolution.
In a sternly worded letter last month to Britain's overseas missions, Foreign Secretary James Cleverly directed diplomats to ensure that senior UK government officials tag along to meetings between Scottish government and host country officials to "maintain coordination of policy discussions".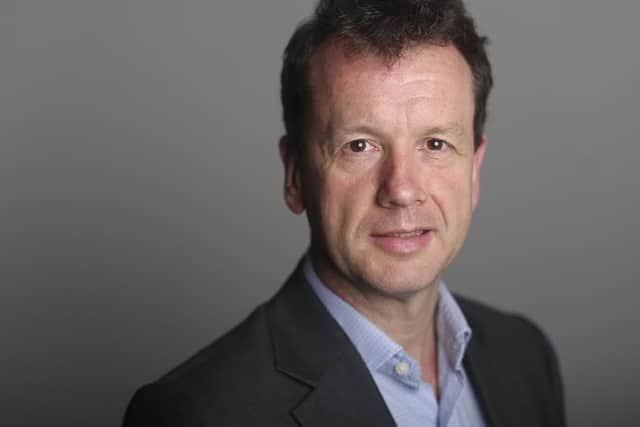 That prompted a tetchy response from Angus Robertson, Scottish Cabinet Secretary for Constitution, External Affairs and Culture, complaining of an attempt to "censor Scottish Government Ministers' legitimate engagement in international forums and meetings", arguing that this could damage Scottish trade.
And it's getting personal. Alister Jack, Scottish Secretary, later took a swipe at "Air Miles Angus", in a reference to Robertson's overseas trips.
The petty political pirouetting on both sides stands in contrast to the serious, quietly effective work being done behind the scenes by diplomats and officials to promote trade and investment.
Much of this is happening not just in the UK and at missions abroad but at foreign consulates right here in Scotland, as I discovered recently when I attended a fascinating breakfast roundtable organised by the Indian consulate in Edinburgh.
You might think that consulates in the Scottish capital mostly concern themselves with issuing visas, helping their citizens with lost passports and hosting the occasional cultural event.
But it turns out that facilitating bilateral trade and investment is on the agenda too for some of them, building on what their embassies do out of London. That's because Scotland is increasingly on the global radar when it comes to its potential in renewables and green energy, commercial satellites, regenerative agriculture and more.
Over coffee and bacon rolls at a hotel on Princes Street, I learned that Scotland's hydrogen scene is a big focus for India, whose energy companies are starting to look abroad for opportunities under a National Green Hydrogen Mission approved last year. Indeed, representatives of 30 member companies at the Hydrogen Association of India visited Scotland last year.
Scottish interest in India included PlusZero, a company involved in portable generators powered by "green" hydrogen, produced using electricity generated through wind turbines on the Scottish islands. It was looking to India as a potential source of the capital equipment, such as electrolysers, needed to scale up green hydrogen. Celtic Renewables, which produces biofuel from whisky distillery waste, was eyeing opportunities to do the same for distilleries in India.
Also around the table was a senior official at Scottish Enterprise, a non-departmental body of the Scottish Government that helps companies enter international markets. And, just for the record, there wasn't a single reference to Scottish independence.
Jeremy Grant is a freelance writer and editor, and was a journalist at the Financial Times and Reuters for 25 years
Comments
 0 comments
Want to join the conversation? Please or to comment on this article.