Community compassion can help us recover from great trauma – Karyn McCluskey
I stopped at a serious collision on a motorway over a year ago to offer some first aid. I'm a bit rusty but generally sure of my competence in an emergency.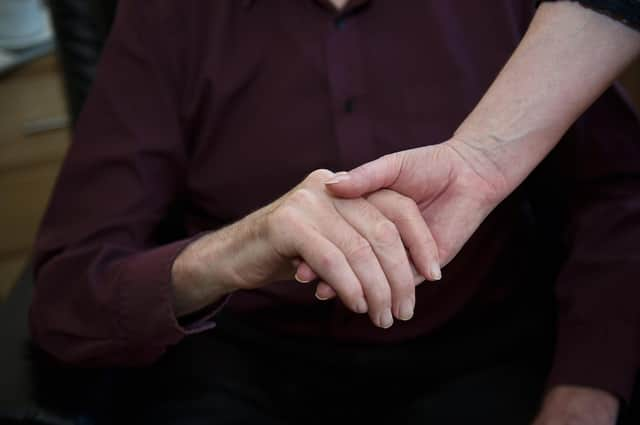 Everyone should know first aid, you never know when you will need it; maybe never, but there may come a time when you wished you knew what to do.
The person I stopped to help was beyond the help of anyone and I hoped his passing was quick. I write this not to talk of first aid, although I could write a column alone on the amazing people I've seen stop and help multiple injured souls.
I mention it because I couldn't get the face of this human being out of my mind. When I shut my eyes, the face was vividly there, intruding into other thoughts and I didn't know why. I have seen many bodies, yet the face permeated my thoughts for months until a GP gave me a technique to overcome it.
What I was experiencing was vicarious trauma, what happens when we are indirectly exposed to a traumatic event. It could be a situation where the life of another person was being threatened or, like me, witnessing the death of someone else.
We are seeing the impact of vicarious trauma with many of our care, nursing and medical staff who have seen so much suffering. I remember hearing a police officer speak of Lockerbie. The way he spoke about his experience made me wonder what he saw when he shut his eyes at night and I hoped he found some peace.
We rightly think of those directly impacted by an event and we see counselling and services offered after significant events like terrorist incidents. But what happens when a terrible event occurs in a community, such as house fires, sudden deaths or indeed murders?
How do we understand the impact of vicarious trauma on an individual and community level – and if it's not addressed, what is the legacy of that for the people who live there?
Interestingly, addressing it often doesn't require clinicians and years of therapy – sometimes the solution is the community itself.
Speaking about it to people around you soon after the event and highlighting some of the signs to watch out for, such as feeling overwhelmingly sad, anxious, jumpy or fearful, with flashbacks or nightmares. Creating an environment to be able to speak about how you feel, encouraging a bit of TLC and wider self-care, and turning off the news can all help.
I recently was contacted by a woman about a community where this was happening, and she decided something needed to be done.
What I learnt, without going into detail, is that there are some bloody wonderful people around: housing associations and wee charities that beaver away in communities, neighbours and people who know what it takes to build a community back after a terrible event. Where kindness and compassion abound, healing can take place.
It's easy to define a place by its deficits. It's infinitely more important and sometimes more difficult to talk about the assets that exist in all our communities which make them places we want to feel a part of and happily live in.
Karyn McCluskey is chief executive of Community Justice Scotland
A message from the Editor:
Thank you for reading this article. We're more reliant on your support than ever as the shift in consumer habits brought about by coronavirus impacts our advertisers.
If you haven't already, please consider supporting our trusted, fact-checked journalism by taking out a digital subscription.
Comments
 0 comments
Want to join the conversation? Please or to comment on this article.