Commercial property is going green as Scotland targets net zero emissions - Claire Thornber
Changes to the commercial property sector could bring about a positive impact to the environment. There are approximately 230,000 non-domestic buildings in Scotland which have a wide variety of uses. The Scottish Government estimates that seven per cent of Scotland's total greenhouse gas emissions are from commercial buildings.
Alongside the environmental benefits, clients and customers of business are demanding evidence of green credentials from their suppliers.
In March 2020, the Scottish Government decided that Scotland should target net emissions which are 100 per cent below the baseline (of emission levels in the 1990s) by 2045. The Scottish Government has ambitious plans for all non-domestic buildings to hit net zero greenhouse gas emissions by 2045. To achieve this, it is investigating a new regulatory framework for commercial properties. A consultation is currently under way with proposed regulations being introduced by 2025. The Scottish Government has stated that there will be "more challenging energy improvement targets to reduce demand for heat and ensure zero emission heat supply [will] apply at trigger points between 2023 and 2044".
The Scottish Government may look at the measures being adopted elsewhere to achieve similar net zero emission plans. They don't need to look far to find that the UK Government have already implemented regulations in England and Wales and are slightly ahead in terms of their consultation process with the implementation of further regulation planned. As part of a package of measures, the UK Government has indicated that a possible future regulation will require all commercial buildings in England and Wales to have a minimum energy efficiency standard rating of "B" (a rise from the current rating of "E") by 2030. Any new regulations are not proposed to take effect until April 2025.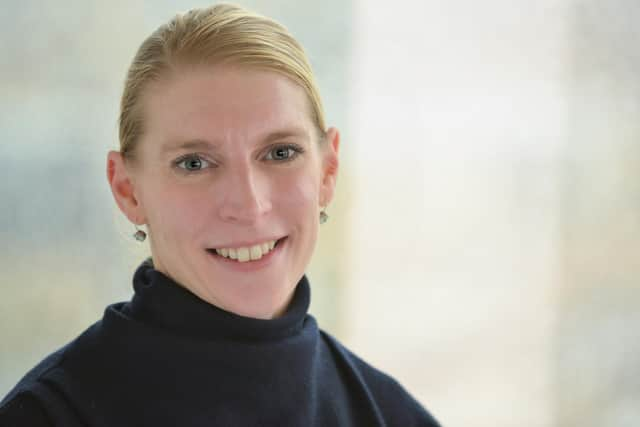 Similarly, there is already regulation in place in Scotland for domestic properties. Anyone who has bought or sold a house or been involved in a property transaction will already be familiar with the Energy Performance Certificate (EPC) system of rating. Broadly, the current rules require the owner of a domestic property to make available an EPC certificate and in certain instances an "action plan" of changes to improve energy efficiency at the point of sale or letting. Failure to make available such a certificate can result in the seller being liable for a fine.
While, for the reasons set out above, change seems likely, questions remain over what kind of regulatory system should be implemented. Business will require sufficient time to relocate or adapt – the former not being possible for certain commercial businesses. If the decision is taken to move, it is not clear whether there are sufficient buildings available for business with the right environmental credentials.
Who will meet the cost and will grants be available to implement any new measures? What happens to those buildings that don't meet the grade and can't be adapted? Who will look after older buildings of historic importance which would be tricky to adapt? The last thing that our struggling, city centres need are further empty, crumbling and un-loved buildings.
All these questions highlight the need for an in-depth review of commercial property use in Scotland. Any failure to undertake such a review will likely lead to measures which don't work, impose too great a burden on business and increase the number of empty spaces. Presumably the Scottish Government will want to get it right?
Irrespective of whether business is forced by regulation and/or customer pressure, there is early evidence that Scottish businesses are already responding. The current trend for new office space is to seek out buildings with a high EPC rating and/or to agree shorter rental periods to allow for future movement if necessary to secure space with the coveted high EPC rating.
While answers to many of the questions posed are outstanding and regulations forcing change some time away, businesses would be wise to get ahead of the curve and think about the EPC rating of their buildings. If not, failure to undertake such review may result in business being locked out of renting its properties, realising their value, face fines or worse all three and the loss of its customers.
Claire Thornber is a Partner at Addleshaw Goddard. Patrick Campbell Corcoran, Associate, also contributed to this article.
Comments
Want to join the conversation? Please or to comment on this article.