Colleges put heads together to help people back into jobs
Never has there been a more important time for us to work together in Scotland. The issues being thrown up by the coronavirus pandemic are many and difficult, but by working collaboratively to come up with solutions we can ensure we're in the best place to deal with the challenges that lie ahead.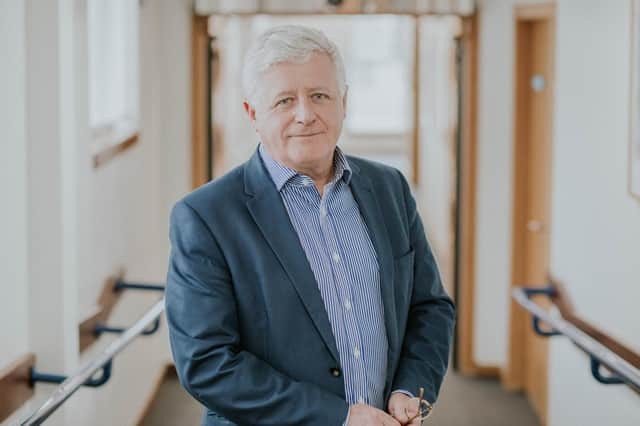 In the college sector, our focus has been on dealing with the predicted rise in unemployment. Even the most optimistic economic indicators show that the number of people out of work is expected to rise in the coming months, so we've set to work on what we can do to help people back into employment when this happens.
It was with this in mind that Fife College recently teamed up with Edinburgh College, Forth Valley College and West Lothian College to form the East Central Scotland Colleges Collaboration – a group designed to look into how colleges throughout Scotland can best to deliver the skills and opportunities needed to support the economic recovery in Scotland.
Working with Skills Development Scotland and the Scottish Funding Council, our group used our regional knowledge, labour market information, unemployment rates, levels of furlough and data on Scottish growth sectors to produce a comprehensive skills programme.
Called the 'Our Futures Programme', it contains eight distinct reskilling and upskilling products that could provide much needed support to individuals and employers who are set to be hit by the economic downturn caused by the pandemic.
They include proposals such as the creation of Skills Boost Academies in key areas such as digital and industry, and the development of Accelerator Programmes, which would see colleges across Scotland able to introduce accelerated versions of existing qualifications that are already on offer, such as engineering, computing and care.
Other recommendations made in the report include supplementing the "Adopt an Intern programme" with additional on the job training, guaranteeing a place at college for January school leavers, and providing pathways to enable students to prepare for a Modern Apprenticeship.
Each of the colleges involved in this Collaboration believe that these proposals could make a huge difference to the lives of individuals in Scotland, and provide them with the knowledge and qualifications they need to secure work going forward. In setting out our proposals, we hope we can start a conversation about how best we can provide the short-term upskilling and reskilling we are likely to need in the coming months.
We've already started discussions with the Scottish Government about these proposals. They appreciate the important role colleges will play over the coming years, and share our ambition for doing all we can to help people through this period. The provisions they announced when they launched the Young Person's Guarantee last month are an important step towards this ambition, but colleges can do so much more.
Whatever lies ahead for Scotland, we stand ready to help in whatever way we can. Along with colleges throughout the country, we're looking forward to continuing the conversation about our hopes and ambitions for what we can achieve by working together.
Dr Hugh Hall, Principal of Fife College
Comments
 0 comments
Want to join the conversation? Please or to comment on this article.