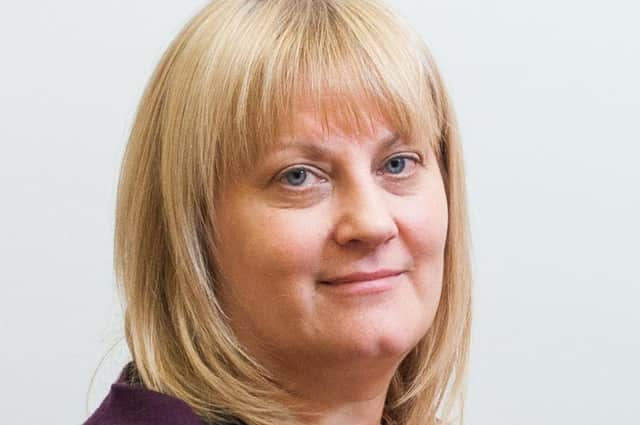 Jackie Galbraith, Principal and Chief Executive West Lothian College
In 1987, I returned to full time education at Glasgow College of Technology to study computing. I graduated in 1991, just at the time of another economic recession! Too old at 29 to be considered by graduate recruitment schemes, I threw myself into applying for jobs. Fortunately, this time I was successful.
Tackling youth unemployment has featured large in my life for nearly two decades.
As a civil servant, I advised government ministers and worked with partners to design initiatives to address youth unemployment following the Great Recession in 2008. At the Scottish Government I was asked to lead the skills response to economic recovery and collaborated with national agencies to design a skills support package. The government provided additional funding to colleges to support training for work, invested in apprenticeships to support training in work and boosted resources for PACE, the national partnership approach to supporting redundancy.
When I joined the Scotland Office of the UK Government in 2009 I worked in partnership with colleges and JobCentre Plus to implement UK Government initiatives like the Future Jobs Fund, an employer recruitment incentive to persuade businesses to take on unemployed young people.
Despite efforts from both governments, youth unemployment continued to rise to an all-time high in November 2011 when over a million young people in the UK were out of work.
When I returned to the Scottish Government in 2012 I was asked to head up an economic recovery unit with a focus on youth employment. In partnership with Scotland's 32 local authorities, I created the Youth Employment Scotland Fund, an employer recruitment incentive for companies willing to recruit a young person.
In all economic recessions colleges provide a vital lifeline to thousands of young people (and adults) impacted by job losses. In my current role as principal of West Lothian College I am proud of how we enable people to achieve the qualifications and skills that prepare them for work, develop in work and make the transition from one job to another.
On a personal level, returning to college in the mid-80s after periods of unemployment and low-paid jobs helped me start on my career path. At a professional level, I worked with colleges throughout my time as a civil servant to create opportunities for people affected by economic crises.
West Lothian College is working with partners like West Lothian Council to implement the Young Person's Guarantee. Today's young people, more than ever before, need hope to get them through these turbulent times. The Young Person's Guarantee offers that hope. It is a positive pledge and colleges will help make it a reality for young people across Scotland.
Jackie Galbraith, Principal and Chief Executive West Lothian College