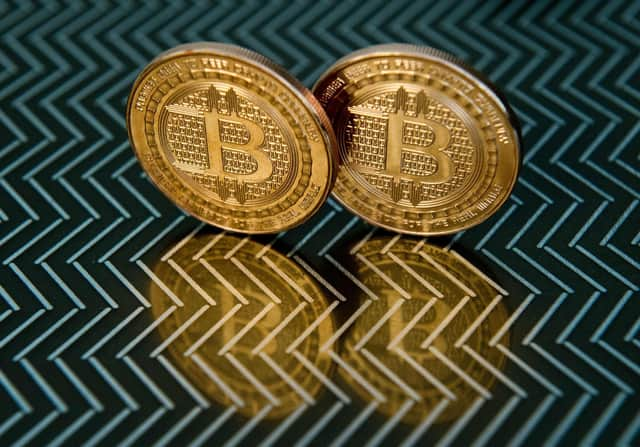 In case you haven't noticed, there is a quiet and sustained revolution going on. Just as Apple, Amazon and Facebook took the investment world by storm over the last five years, the new kids on the block are the likes of Tesla and Coinbase. Not because they are anything special or really do anything that amazing. One builds cars and batteries, while the other facilities cryptocurrency buying and selling. However, what distinguishes these new offerings to investors is the type of investor that wants to buy their stock and use their products. It may surprise you.
Typically, millennials and Generation Z understand Tesla and Coinbase. These are the in-vogue sexy tech companies that appeal to them. And the return on Tesla has been stunning. One only needs to look at Scottish Mortgage Investment Trust performance to see the proof is in the pudding. Tesla also features in Cathie Wood's Ark Investment funds. Wood has outshined her investment chums by a country mile as she focused strongly on tech stocks like Tesla and Square. This week creates a new opportunity for all who favour this space as Coinbase enters the NasDaq with ticker COIN.
Fair enough, I hear you say. Another tech stock entering the market which for many is already over-heating and for the critics is a bubble. But, while Coinbase comes with a hefty potential flotation valuation of $100 billion, making its founders filthy rich, there is a bigger picture that is emerging here that comes in two pieces.
The first is the network effect of Coinbase and its superstar is Bitcoin. Bitcoin currently trades globally 24/7 and has a current market capitalisation of just over $1 Trillion. The number of people buying small amounts of Bitcoin is ramping up fast, while USA institutions are buying large chunks (Microstrategy and Tesla). And the easiest way for anyone to get their hands on it is via Coinbase. The App is probably one of the most user friendly and simple to use. That is its secret sauce. Therefore across the globe the Bitcoin buying spree is on the rise and its network effect positions Coinbase right at the centre
The second piece is possibly the most interesting one. Many grey-haired investors just don't want to buy Bitcoin. They are apprehensive and of course its a new technology that could fail. But, what the Coinbase IPO does is allow them to in effect buy Bitcoin by proxy as they purchase Coinbase stock. Ostensibly, as Bitcoin and other cryptocurrencies grow, develop and mature as "investments', they will be traded on Coinbase. So, by investing in it, a wider spectrum on investors get exposure to crypto, but don't actually hold any. This could be the catalyst for Coinbase to be one of the hottest tickets over the next decade.
Time will tell as there is a lot of regulation about to hit the space. But crypto and companies like Coinbase are making their plays and I have a feeling both retail and institutions will scoop up some stock for the long term.
Jim Duffy, Create Special