Climate change: UK's warmest year on record is another warning about opportunities we must not miss – Scotsman comment
To use a grim but apt metaphor, the news that 2022 will be the UK's warmest year on record is another dead canary in the coal mine warning us about the dangers of climate change.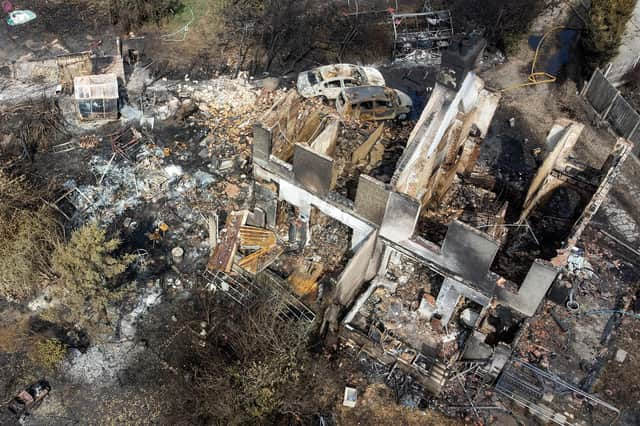 It was a year of records being smashed, with temperatures breaking through the 40 degrees Celsius mark for the first time, at Coningsby in Lincolnshire, and Scotland and Wales also setting new highest temperatures, of 34.8C and 37.1C respectively. Scotland also saw its first-ever water-use ban with some farmers ordered not to extract river water amid a prolonged dry spell.
Following the failures at the COP26 and COP27 summits to make sufficient progress on reducing fossil fuel use, the task of stabilising the world's climate will become ever more difficult and the risk of a genuinely existential crisis ever more real. This is the legacy we are bequeathing to future generations.
However, as increasingly alarmed climate scientists like to stress, there is a clear way out for humanity. And those countries that fully embrace renewable energy first will not only help lead the world into a brighter future, but also reap the financial rewards as a myriad of new economic opportunities opens up. A new Industrial Revolution is upon us and, like the Steam Age one, the UK must be at its forefront.
Comments
 0 comments
Want to join the conversation? Please or to comment on this article.