Climate change: Scotland's farmers should go carbon neutral as it's vital the long-term economic sustainability of the food sector – Iain Clunie
Scottish family-run farm and butchers 'We hae meat' managed to reduce emissions by 87 per cent within a year
The worldwide focus on the sustainability of our food systems and supply chain is currently reaching new peaks given the ongoing War in Ukraine, high food inflation and the extreme weather conditions all affecting crop production. And as we heighten the examination of where we source what we eat, last month's destruction of the Nova Kakhovka dam in southern Ukraine came with warnings of major consequences for the production of fruit and vegetables in the region. UN humanitarian relief co-ordinator Martin Griffiths said afterwards that the attack would have a significant impact on global food security, as Ukraine was one of the "bread baskets" of the world.
Here in the UK, Chancellor Jeremey Hunt is to scrutinise the profits of the food industry in an attempt to help households and squeeze high inflation. So where does this leave the sustainability of our food system?
Globally, the sector accounts for a third of the world's greenhouse gas emissions, while in Scotland the figure is approximately 20 per cent. These numbers don't shoulder all the responsibility for climate change but addressing them can play a pivotal role in the drive towards net zero.
Managing and reducing their carbon footprint is at the heart of Scottish family-run farm and butchers 'We hae meat', who started their sustainability journey with an independently verified Carbon Assessment and Reduction Plan in 2015. From this, they managed to reduce emissions by 87 per cent within a year and are now working towards an updated plan that will reduce emissions by 107 per cent, taking them beyond carbon neutral.
Their carbon management actions included, installing a renewable power plant, repurposing waste cardboard to produce straw to bed cattle, introducing new packaging that is fully recyclable, as well as implementing returnable and reusable packaging solutions, using regenerative farming techniques such as wildflower borders, and replacing their diesel van fleet with electric hybrids.
But with production costs now rising and margins being squeezed, is there even room to consider the environment? Where will the investment come from to introduce new equipment, change production methods and make transport logistics more efficient? The reduction in profitability also makes it increasingly hard for the industry to afford attractive wages, and as a consequence retain talent.
We might want black-and-white answers that deliver a solution to solve this highly complex problem, but it's just not that simple. The more food you grow closer to home, the more robust your supply chain is likely to be. However, what are the cost implications for the produce and is the consumer prepared to accept a smaller offering on the shelves?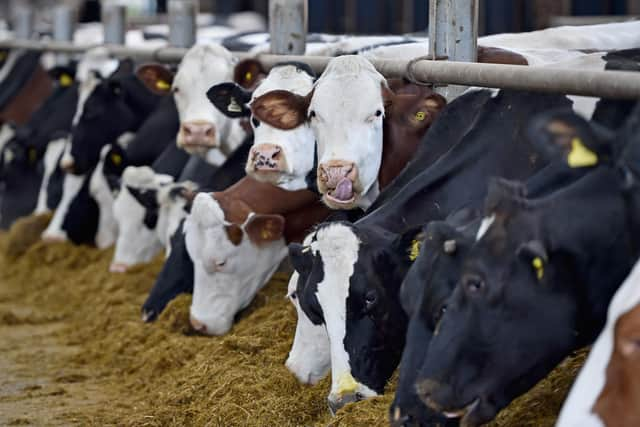 The reality is we are at a crossroads and action needs to be taken urgently, but most of all we can't ignore these issues or relegate them down the agenda. The good news is that making change offers opportunities and isn't always a balance sheet drain. Reducing emissions brings multiple commercial benefits from financial savings to new market opportunities, and it is vital to ensure the long-term economic sustainability of the sector. It has also become apparent that businesses that take sustainability seriously have a greater chance of attracting and retaining the best young talent, who consider it a major factor when making career decisions.
Taking action now also means businesses are future-proofing themselves against mandatory regulation that is already being introduced in other regions, such as the EU, and is likely to follow domestically. The last few years have really made us aware of where our food comes from and the fragility of the supply chain. The focus must now move to getting started on reducing emissions and making food supplies more secure.
Iain Clunie is net-zero programme director of the Scotland Food and Drink Partnership, hosted by Food and Drink Federation Scotland
Comments
 0 comments
Want to join the conversation? Please or to comment on this article.