For the last week, the cyclone has battered the south-east of Malawi, from its second-largest city Blantyre down to Nsanje region. The death toll is 326 – and rising. There are still bodies trapped in the mud and debris of villages and townships swept away by the wind and rain.
Nearly 200,000 people have been 'displaced' – their fragile mud and tin-roof homes destroyed by the power of nature. Hundreds are injured, crowding into Blantyre's central hospital, Queen Elizabeth II, and overwhelming local health clinics. For many, the only treatment on offer will be 'panado' – paracetamol.
Tens of thousands are cut off from the rest of the country, as Mike Dansa, chair of the Nsanje District Civil Society Organisations, told the Nation newspaper. "We are… forgotten in the terms of relief and humanitarian support. We cannot move due to the fuel shortage here. But even if we had fuel, we could not move because several sections of the M1 road have been ripped off by the cyclone, making mobility a challenge. This is also making rescue operations a non-starter."
As the winds die down, the rain is still battering Malawi, damaging the fragile young crops which are supposed to provide the country's food for the coming year. It is hard to imagine how a mother must feel, with her two-room home gone, swept away in a sea of filthy mud, her small garden of maize or cassava decimated, and her children crying silently for food and water. There are reports that some of the people who have taken shelter in temporary camps have not eaten for four days.
In its wake, the storm leaves the risk of cholera – a disease that has already claimed more than 1,000 lives across the country during the last few months. In another cruel twist of fate, Malawi is in the grip of its worst-ever cholera outbreak.
And Freddy has also destroyed essential infrastructure, such as schools, health facilities, roads, bridges and electricity networks. Many will never be replaced, or at least not for a very long time. The government of Malawi simply does not have the resources. Its gross domestic product (GDP) is less than half the size of Edinburgh's, yet its population is 20 million and growing.
Malawi has struggled to build a productive economy since it broke free from British colonial rule in 1964. Its biggest challenge is its geography. It's a narrow, landlocked and resource-poor land and, according to leading development economist Paul Collier, it would struggle to grow rich even if had the best governance and policies. The Economist describes it as the poorest peaceful country in the world.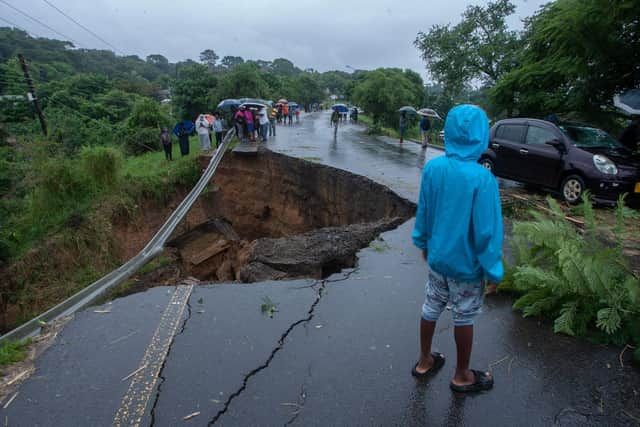 And in recent years, its problems have been compounded by what its current leader, President Lazarus Chakwera, describes as a "consortium of crises". Covid drove growth down from 5.4 per cent in 2019 to 0.9 per cent in 2020. The war in Ukraine pushed up the cost of its two biggest imports – fertiliser and fuel – eating into the country's already meagre foreign-currency reserves. And natural disasters like Freddy – caused by climate change – have pushed the country to its limits.
It's all too easy for us, mostly safe in our rich European homes, to look at images of disaster like those coming from Malawi this week, and think the answer is money – and of course resources are important. The people of southern Malawi need urgent help with food, medicines and shelter. The government of Malawi needs support from rich countries to rebuild the infrastructure that has been washed away by the storm.
But how do donors help heal people, traumatised by poverty and disaster? It's heart-breaking to watch a Nation Online interview with Austin Maloya, whose family, including his parents, are still missing after their entire village, Ntauchira, was swept away. You don't need to understand Chichewa to see the pain in his eyes. To feel his grief. Money will replace the houses in Ntauchira. Austin will probably never see his mother and father again. This is the true cost of inequality. A loss of hope.
While here in Scotland, we squabble over a badly conceived, overly expensive bottle deposit return scheme, sold to us by the Scottish Government as a way to tackle the climate emergency, Austin is grieving for his family, killed by that same climate emergency. Malawi will never be a rich country. Its own government's ambition is to reach middle-income status by 2063, and even that is unlikely. It will continue to be battered by climate change, its fragile land unable to feed its growing population.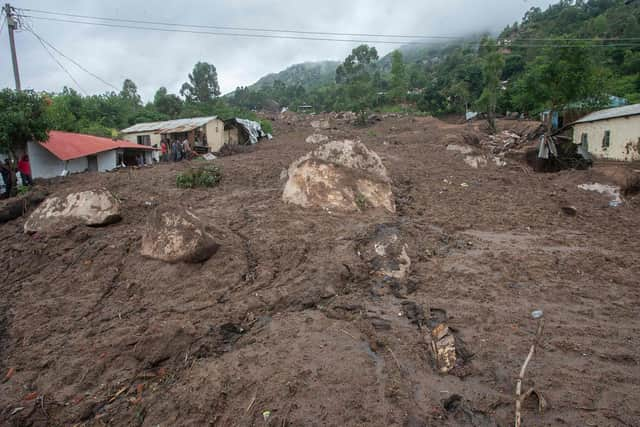 Rich countries like ours will offer aid, conditional on Malawi meeting whatever criteria we decide to impose in any particular financial year, but the global economy – from which we benefit – is shaped in such a way that Malawi will always be poor. And as climate change tightens its grip on sub-Saharan Africa, Malawi will become a more dangerous place to live.
We may believe we are making huge sacrifices to reduce harmful emissions, but turning down our heating a notch or investing in an electric car is nothing compared to coping with the world's worst cyclones. The people of Malawi did not cause the climate emergency. But they are having to pay a terrible price for our energy profligacy.