Clean, green energy is within our grasp – Guy Jefferson
Community groups have the potential to provide tailored energy solutions that meet local needs, writes Guy Jefferson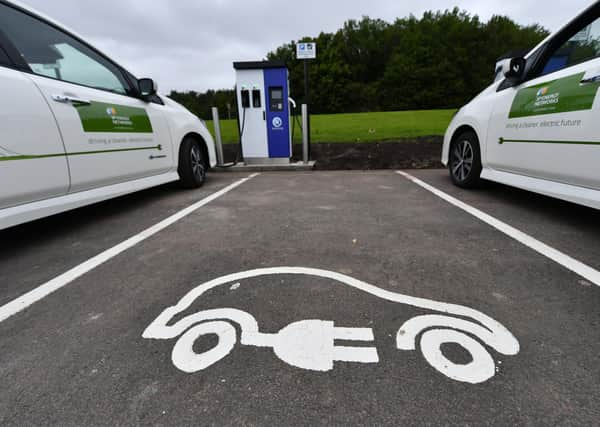 Both the UK and Scottish Governments have big ambitions when it comes to net zero targets. Westminster plans to reach Net Zero emissions by 2050, while Holyrood is looking to achieve the same by 2045.
At SP Energy Networks, we're already leading the way when it comes to facilitating more renewable energy and clean energy infrastructure, but the economic impact of the last few months has really brought the need for a green energy future into sharp focus.
More than ever, the economic and environmental advantages of investing in clean, green energy are aligned. Alongside the big infrastructure projects that will help make this happen, community energy projects will have a major role in helping us achieve the country's net zero ambitions, while helping make a tangible difference at a local level.
Community energy schemes can range from local energy marketplaces and renewable energy projects to using fleets of electric vehicle batteries as network storage solutions. For community groups starting out on a local energy project, it can be hard to know the steps involved and where to access free and impartial information to make a strong business case. All of this has changed with the introduction of our new Zero Carbon Communities (ZCC) tool.
The first of its kind, the tool acts as an online hub to bring together information on local community energy projects – including case studies, information on funding models and planning and network connections – and makes it easier than ever for groups to plan and invest in the community energy sector.
The ZCC hub helps local community groups plan and develop community energy projects and make informed decisions on things like technology, location, scale and management processes, helping turn their net zero ambitions into reality.
Community energy projects have the potential to transform the UK's energy sector by providing tailored energy solutions for a specific area and helping maximise local benefits like local jobs, cost-efficient energy and a cleaner environment. We recognise the need to support and collaborate with community groups to deliver such projects and our Zero Carbon Communities tool will make this quicker and easier than ever before.
That's a win for the economy in terms of jobs and a win for the environment as we move closer to achieving the net zero targets.
Across the UK, we also expect to see greater consumer demand for electric vehicles and renewable heating solutions, which means we need to act now to make sure our networks can support the essential electrification of heat and transport. Enabling community energy groups to be a part of this process helps us and local groups get the right infrastructure in place. This also accelerates the local knowledge, consumer buy-in and local skills development that will be needed to progress towards a greener society.
With the COP26 global climate change conference coming to Glasgow next year and the eyes of the world on Scotland, it's a great time to show the rest of the UK, and the world, what is possible in relation to a green recovery and unlocking net zero – and where community energy projects fit into this.
There has been fantastic progress already in our push towards net zero and there is now genuine momentum behind a push for a greener future. As the UK's energy is increasingly generated in the communities where it will be used, community groups have the potential to provide tailored energy solutions that meet local needs and maximise positive outcomes for people and communities. And we're here to stand alongside them throughout that process and make faster progress to decarbonise the economy.
Tools like our Zero Carbon Communities Hub that help groups invest in and support community energy projects have a significant part to play and I'm proud SP Energy Networks is leading the way to that zero carbon future and achieving a better future, quicker.
Visit the Zero Carbon Communities Hub at www.spenergynetworks.co.uk/zcc-hub
Guy Jefferson, SP Energy Networks Customer Service Director.
Comments
 0 comments
Want to join the conversation? Please or to comment on this article.