Christian Aid helps lead fightback in renewing and resetting society – Sally Foster-Fulton
The Covid crisis has given us all a chance to make decisions about the world we want to live in, says Sally Foster-Fulton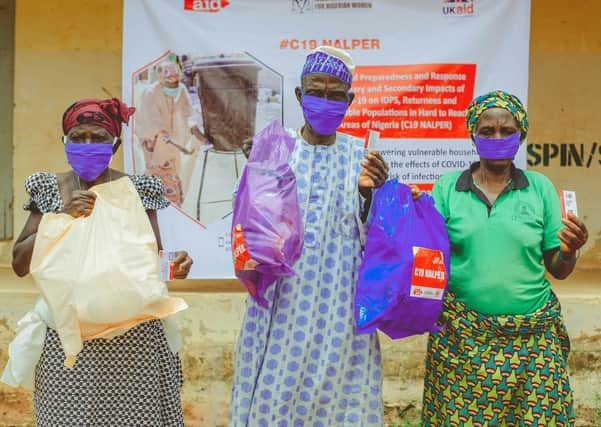 Rebuilding. Rebooting. Rethinking. Renewing.
We've heard these words so many times in the last couple of months. A great deal of energy – across all sectors – is being spent on working towards a better future in the midst of a world pandemic. We've been doing a lot of thinking at Christian Aid, too.
There's no denying that the whole of humanity – you, me, our family, friends, neighbours and crucially our global neighbours – is at a pivot point. The question is – will we make the turn? As a Christian organisation committed to ending poverty by tackling the injustices that cause it, this moment represents an opportunity to restore broken relationships. This is a moment when we should be seeking not simply to restore our society but to renew it and reset it, by recognising the innate worth of every human being and working so that every human being has the chance to flourish.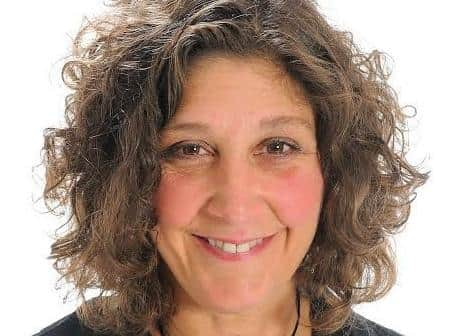 In the months ahead, fundamental decisions will be made about the kind of world we want to live in. Failure to seize the opportunity that this presents will be far more costly than any recovery plan.
A Christian Aid report entitled Building Back with Justice: Dismantling Inequalities after Covid-19 and backed by a range of church leaders, states that the economic, social and political effects of the coronavirus are only starting to unfold. The Right Rev Dr Martin Fair, Moderator of the Church of Scotland's General Assembly, suggests that we need to hear from people from all around the world and from all walks of life who can help us to re-build the future.
"As we begin to re-imagine what our future might be like, let's urge our leaders to prioritise issues of justice, equality and care for creation. Let's hear voices from civil society: from theologians, philosophers, poets and artists, and most importantly, from people who have direct and lived experience of struggling against poverty, violence and injustice."
So what does a better future look like? We are in an era of unprecedented neighbourliness. Communities across Scotland have rallied together during this crisis, looking after our sisters and brothers in new and innovative ways. But this report spells out, in depth and in detail, the ways in which this pandemic affects our neighbours living in the countries in which Christian Aid works.
In India, 80 million migrant workers have lost employment in cities, leaving them hungry and homeless and their families without income. In parts of Afghanistan, wheat prices have risen by 20 per cent.
Routine healthcare, such as immunisation and maternity care, has been severely disrupted. In many countries, the disruption to non-coronavirus-related healthcare could cause more deaths than the virus itself.
We need to build back better with justice. We need to build back on firm foundations so that the structures which keep people poor are replaced with a framework which supports people to flourish.
We need to be serious about wealth distribution and about relieving the burden of crippling debt for the world's poorest countries. Debt cancellation could be one of the fastest ways to free up resources for some of the countries worst affected by Covid-19. The debt repayments of the world's poorest countries were suspended from 1 May until the end of this year. But that is not enough. We are calling for a comprehensive 12-month cancellation of debt principal and interest for 76 low-income countries. And we need to build back sustainably to protect and restore the natural world. We can do that by investing in a green recovery, divesting from fossil fuels and put an end to energy poverty for 800 million people.
The global crisis has shown that governments can intervene decisively when the scale of an emergency is clear and when the people speak out.
In Santiago, Chile, a visual artist named Matías Segura projected graffiti on to an apartment block. It read "We won't go back to normal because normal was the problem."
It is a truism that you should never waste a good crisis. The levels of poverty, inequality and damage to the planet before Covid-19 were socially, politically and environmentally unaffordable, and ethically unjustifiable. Normal robbed communities of vital infrasucture – health care, sanitation and education. Normal consumed the planet at an extraordinary rate while leaving millions hungry. Let's not waste this crisis by going back to normal.
Let's build back better with justice.
Find out more about Christian Aid's debt relief campaign at: christianaid.org.uk/campaigns/debt-jubilee-petition
Sally Foster-Fulton, head of Christian Aid Scotland
Comments
 0 comments
Want to join the conversation? Please or to comment on this article.