Children deserve better than hollow words - Scotsman Comment
In the early days of her long tenure as first minster, Nicola Sturgeon staked her reputation on improving opportunities for Scotland's poorest children.
"I want to be judged on this," she said. "If you are not, as First Minister, prepared to put your neck on the line on the education of our young people then what are you prepared to? It really matters."
As she announced her surprise resignation earlier this year, she made little mention of the education attainment gap she had conspicuously failed to close – an omission not lost on Scotland's outgoing Children and Young People's Commissioner Bruce Adamson.
Asked yesterday whether Ms Sturgeon had failed to improve the lives of children, he said: "Absolutely."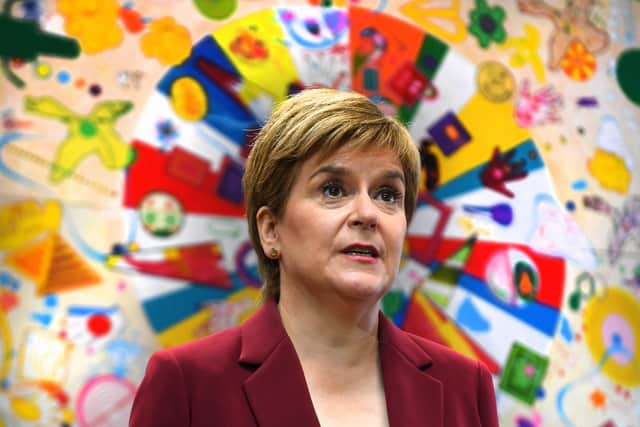 Mr Adamson pointed to further evidence of the SNP administration not making good on its promises to Scotland's children and young people.
In 2021, the Scottish Government brought forward a bill on children's rights that was deemed outwith its powers by the Supreme Court. The court said parts of the bill, designed to incorporate the UN Convention on the Rights of the Child into Scots law, were incompatible with the Scotland Act.
At the time, critics were dismissed for suggesting Ms Sturgeon's administration was less concerned with children's rights than with testing the appetite of UK ministers to challenge Holyrood when it tried to legislate beyond its competence.
But soon after the ruling the Scottish Government again tried to act ultra vires - this time on another independence referendum - and lost again in the Supreme Court.
Since losing the first case, Scottish ministers appear to have lost interest in incorporating the UN Convention on children's rights into Scots law, with no timescale for bringing amended legislation before MSPs.
Asked whether he has faith Humza Yousaf will do a better job for Scotland's young people than his predecessor, Mr Adamson said: "I'm really disappointed that he didn't mention children's rights in his big vision for Scotland statement to Parliament."
He added: "We've got no commitment to actually bringing the laws forward that will deliver change."
Perhaps one lesson Mr Yousaf has learned from Ms Sturgeon is the danger of over-promising.