ChatGPT on AI 'hallucinations': Yes humans, you are right to worry
Failure to 'mitigate the perilous repercussions of AI hallucinations' could undermine 'the very fabric of truth and trust in our increasingly AI-mediated world', warns ChatGPT in an article requested by The Scotsman after Cambridge Dictionary made 'hallucinate' its word of the year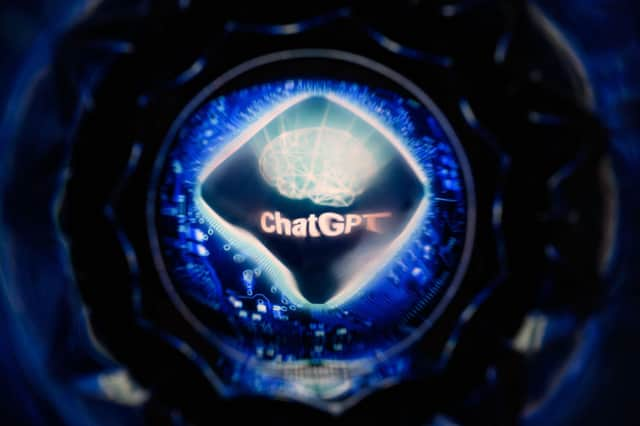 Generative AI systems represent an incredible leap in technological prowess, enabling machines to create content that often appears indistinguishable from human-made work. However, the marvel of these systems conceals an increasingly concerning issue: AI hallucinations. These neural networks, designed to mimic and generate content, occasionally produce false or misleading information, a phenomenon that poses significant dangers.
The risk lies in the potential for these AI systems to disseminate misinformation or fabricate content that could deceive, mislead, or manipulate individuals. From generating realistic but entirely synthetic faces to creating plausible yet entirely fictional news stories, the consequences of these AI hallucinations could erode trust, sow discord, and amplify the already daunting challenge of combating misinformation.
The unchecked proliferation of AI-generated content poses multifaceted risks, including social, political, and ethical quandaries. As these systems become more sophisticated, their capacity to create increasingly convincing and deceptive content expands, heightening the urgency for robust safeguards and ethical guidelines.
Addressing these dangers demands a concerted effort from tech developers, policymakers, and society at large. As we navigate this digital landscape, it's imperative to remain vigilant, establish stringent validation mechanisms, and prioritise the ethical deployment of generative AI to mitigate the perilous repercussions of AI hallucinations. Failure to do so risks undermining the very fabric of truth and trust in our increasingly AI-mediated world.
Comments
 0 comments
Want to join the conversation? Please or to comment on this article.