Challenging time of year for mothers whose children have been adopted - Dr Gary Clapton
For mothers whose children have been adopted, this time of year is a challenge. Xmas and New Year bring expectations of togetherness, celebrations of birth and renewal, and the opportunity to be in touch with and spend time with our families. Xmas stories are often bound up with childbirth and joy. New Year is an occasion for looking forward. The holidays bring greater time at home.
The parents with whom we work often tell us that they dread this time of the year. One parent with whom I worked kept an empty chair at her table for the daughter who was given up for adoption.
Visitors, friends and other family members who came to the table during the festive season, would be told the reason and, for the most part, understood and empathised. This gesture by this mother went some way to meeting the challenge of the guilt and shame and the pain caused by lasting grief caused by the adoption of her child.
Professionals who work with parents who have lost children to adoption often talk about the disenfranchised grief. By this is meant that for those parents, the loss experienced has no recognised outlet or acknowledgement. When we lose a loved person through bereavement we have organised means of commemoration and acknowledgement of our loss and suffering.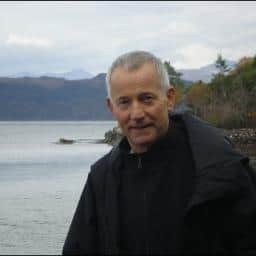 Funeral ceremonies allow the grieved to mourn and meet with other mourners. There are graves and books of remembrance to visit annually, on birthdays or any time those who have lost a loved one feel the need to spend time with the memory of someone now absent from their lives. Unlike my client, some women will never have revealed to a partner or their children the news that as a teenager they'd become pregnant and then had to give up their baby. Perhaps they wonder why she seems a little "off" or tired and jumpy at Xmas and birthday times but perhaps this goes unnoticed.
Keeping a secret adds to the internal feeling of loss and distress. These mothers, and many fathers too, will have no channel for their disenfranchised grief. For them there is no officially endorsed place or time to publicly grieve and feel that they are not alone. Birth parents who have lost a child to adoption walk on eggshells most of the time. At holiday times like these, the balancing act gets more difficult.
For people who have been adopted, this period can also be a powerfully-fraught time of the year. Birth, families, renewal. Same triggers. For adopted people, the losses of not being raised by a birth family, the absence of family roots and even an original birth certificate, are all potential for sorrow. There may be no empty chairs at their tables. They have a mum and dad, but without a doubt there's a question in their minds under the heading "mother and father".
So for birth parents and adopted people, the holidays can be full of reminders of the things they are missing, all the "what-ifs" and "might have beens". For some, those registered with Birthlink's Adoption Contact Register to look for their adopted child, or their birth mother or family, there is also a what "might be".
Comments
Want to join the conversation? Please or to comment on this article.