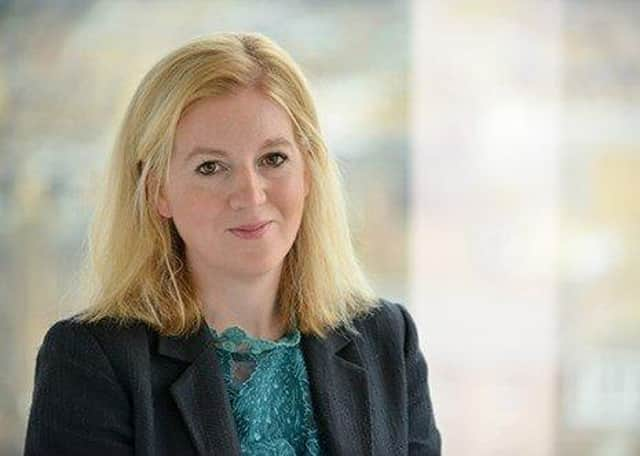 The Covid-19 crisis has presented Scotland with a unique opportunity to rebuild a stronger, cleaner and more resilient economy with the reduction of greenhouse gas emissions being an integral element in the UK's recovery.
The transport sector in Scotland is the highest contributor, accounting for 37 per cent of the total carbon emissions. Much of the challenge on the road to net zero prior to Covid-19 centred around agreeing what transport modal shifts were desirable and where funds required for infrastructure would come from. The pandemic might now prove the catalyst to drive change.
We have seen a collective transition in attitudes towards active travel as we have lived through life in lockdown. As public transport services were reduced, and the population discouraged from taking all but essential journeys, the seismic shift in the number of people choosing to walk or cycle has been monumental.
Recent research by Cycling Scotland reported a 400 per cent year-on-year increase in the number of people cycling and a 67 per cent rise in the number of people using a bike daily. Whilst a significant step forward to supporting our vision to achieving net zero, it is important the measures needed to enable people to get back to their jobs and daily lives don't lead to a longer term trend back to the car. If this happens, the net zero target will become a pipedream but it doesn't need to be that way – we need to build on new behaviours to reconfirm our commitment to carbon neutrality.
The Advisory Group on Economic Recovery report, published in June, said the delivery of green investments should be made a priority as they are central to our economic recovery. It calls for a response to climate change being embedded into every policy action and whilst ambitious, this is critical. Our industries and investments must be rooted in a shared goal of delivering net zero emissions if we want to become a leader in green living, which I believe we have the capabilities and knowledge to now do.
Furthermore, in an open letter submitted to the Prime Minister and leaders of the devolved administrations, the Committee on Climate Change emphasises the need for immediate steps to support reskilling, retraining and research in order to build a climate-resilient economy. It calls for investment in low carbon, resilient infrastructure such as improved broadband instead of just building new roads, to make it easier for people to work remotely, to walk and to cycle.
The recent Covid-19 related reduction in carbon emissions could be short-lived, but a green route out of the pandemic needs to be firmly on the respective devolved government agendas. The Scottish Government's mantra should be that we will "build back better" and evidence from the 2008-10 global economic crisis suggests that environmentally-friendly projects created more jobs, delivered higher short-term returns and led to increased long term cost savings.
Recovery means investing in new jobs, cleaner air and improved health. Contributors from the Scottish transport sector to Addleshaw Goddard's February 2020 Road to Net Zero report (with the Fraser of Allander Institute) agreed a combination of private and public sector money would be fundamental to delivering net zero, with a concern that the funds just are not there to support the scale of investment required. However, the issue remains – where will the funding come from to accelerate the transition?
Public sector contributors to the report agreed that road prioritisation would change significantly with cyclists given top priority and pavements widened to promote walking. We have seen this happen almost overnight in cities which now offer significantly more segregated cycleways and pedestrianised space.
However, there is a risk of an increase in private car ownership as public transport services remain impacted and many nervous about using such options.
That said, Scotland needs to guard against a high carbon pathway as a reaction to the crisis as we now find ourselves at a crossroads. Covid-19 has exacerbated the fundamental issues in our economy that impact our desire for a green future.
Smarter transport options, refreshed attitudes and using the pandemic as a catalyst for change is imperative to achieve a net zero environment.
Carrie Armstrong is a real estate partner, Addleshaw Goddard