Brian Monteith: The 'grown up' conversation Nicola Sturgeon wants must not end with Covid crisis
We need to have a grown-up conversation. This is the challenge set by our First Minister, and I heartily agree.
I'm really keen on conversation, especially of the sort that holds those that govern us to account and helps us to learn from their successes and failures so we might better plan for what comes next.
Be under no illusions, mother nature, together with our own ability to forget sound lessons from the past and a wilfulness to believe our generation must know better than those that went before, means we shall over our lifetimes continue to skirt with catastrophe. Disasters will always befall us that might have been avoided, but if we do not have conversations about what has been done, what we are doing and what we must do next then they will be far more regular than need be – and in response to this crisis we might as well remain in lockdown until the food runs out and our water looks like sewage.
Let us not, however, limit these conversations to managing our response to the Coronavirus pandemic. If we do that then we shall only return to the previous normal – and we can and must do so much better than that. Sure, our recent economy enjoyed very high employment and relatively low unemployment (both important but different numbers) that we shall soon consider to be a lost paradise; inequality of outcomes was falling (despite what many tried to suggest) and the relatively modest austerity (comparative to that endured by Greece, Portugal and Ireland) had come to an end as the May and Johnson governments started to hose debt-financed money at social problems imaginary or real.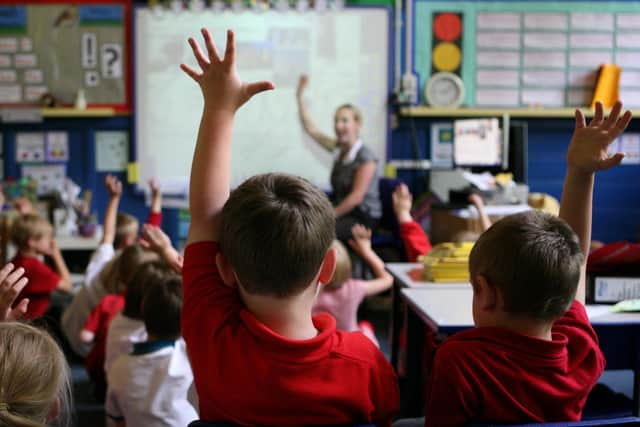 Nevertheless there is much we could do to improve economic and social conditions. As technology delivers new treatments and cures our growing population enjoys a greater proportion of seniors and growing number of them living longer (both important but different numbers) – meaning we shall face unlimited healthcare demand – we must then discuss how to expand capacity without reducing quality. Our new generations must be educated to at least as high a level as what passed for minimum standards before; counting, reading, writing – and then thinking, solving and creating – so that whatever their field those following us might pay their way in the world and build a better society for the generation after them.
I could go on and list other challenges our "new normal" might take on but you probably follow my concern there is much to be done – and to achieve anything we must have a serious – some say "grown-up" – conversation with ourselves.
So in response let me say three things; firstly this – we decided back in 2014 that we would remain British, which means our conversation cannot stop north of Berwick or the River Tweed, or south of Gretna – we need to be part of the British conversation that shall take place. This is especially important given how we are witness to the huge role the UK has played in helping Scotland take on the Coronavirus pandemic.
Secondly, if we are to have a "grown-up conversation" we must be free to say what we think – we must be free to speak our minds. That the Scottish Government thinks it right to introduce a Bill – with every expectation of it passing – that restricts freedom of speech in Scotland just because what some people might say, write or Tweet might be considered not necessarily hateful but just abusive, by some at the receiving end demonstrates its Ministers have no interest in genuine discussion. They only want to hear what is on their agenda, using their own language and turning a deaf ear to whatever they are unable to argue against or refute. This marks them out not as grown-up, not even as juvenile, but as childish.
This Bill could actually prevent SNP members that are doubtful about gender assignment policy becoming law – or lead to imprisonment for calling someone a "she" because that person wishes to be called a "he".
Thirdly, how can we have a "grown-up conversation" if we do not have the facts of what has happened at our disposal and cannot have a fair hearing where the court of public opinion (or indeed our courts) can hear those facts. It is beyond outrageous, it is scandalous, that having agreed to holding an inquiry into the performance of Scottish state education the SNP minority government – through the office of that "nice man" John Swinney, but in the name of the First Minister and all those who occupy the SNP swivel chairs in Holyrood – will not publish its findings until after the next Holyrood election in May 2021.
That is a whole year away – yet the same Government found time to draft and publish a Bill that would reduce our ability to speak on the tendentious basis it might cause offence that could lead to mental and physical harm.
This same government also found time to draft proposals for ending jury trials (deemed unnecessary elsewhere in the UK) and denied us the ready availability of facts about its performance and the actions of its ministers by extending the minimum response time on Freedom of Information requests from thirty to sixty days. No other government in the world has used the pandemic to deny such information.
So much for encouraging 'grown-up conversation".
I have a better proposal than any of these three limitations on having grown-up conversations – let's extend free speech. Instead, any minister of the Government, indeed any member of the Scottish Parliament should not be able to benefit from having a super injunction that prevents the public hearing of genuine concerns about their behaviour in the public realm.
Imagine if in 1961 the Secretary of State for War, John Profumo, had stopped, through a super-injunction, the News of the World reporting he had shared the sexual favours of Christine Keeler with a Soviet naval attaché. The risk to national security through Profumo being blackmailed would have continued unknown without challenge or accountability.
If the First Minister truly wants a "grown-up" conversation about coming out of lockdown then she must not limit it to only that – she must allow grown-ups to converse about the state of Scottish education, to speak their minds about issues such as transgender politics and reveal what conflicts of interest our politicians seek to hide from our eyes and ears.
That's what I call grown-up behaviour.
Comments
 0 comments
Want to join the conversation? Please or to comment on this article.