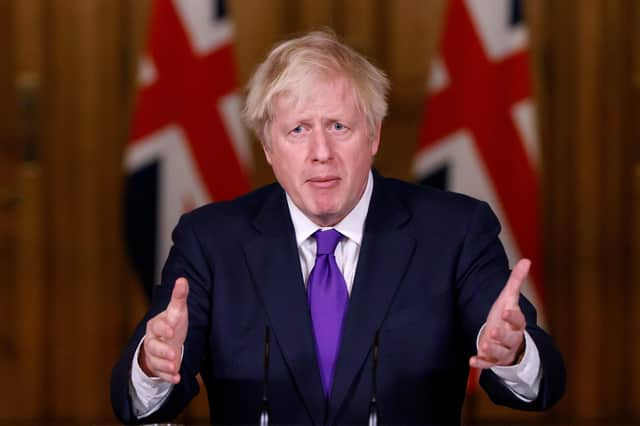 It might seem hard to reconcile, but both statements are accurate when placed in their proper context.
On the one hand, it is "good news" because, with time rapidly running out, the only alternative was the economic catastrophe of leaving the European Union without a trade deal. There are many businesses in Scotland who will be breathing a considerable sigh of relief.
However, when measured against remaining a member of the EU, Brexit is still a monumental act of national self-harm that will blight the UK economy and the lives of its citizens for years to come.
And the benefits still remain elusive. Despite much talk from Boris Johnson and co about the ability of the UK to strike its own trade deals, we wait to hear news of any such agreement that delivers better terms than those enjoyed by EU member states. Given Brexit Britain's pressing need for deals, particularly with the US, and the size of its economy relative to the EU's, this seems a tough ask of our negotiators.
The looming vote in the Westminster Parliament may put opposition MPs in a difficult situation – why vote for something if you believe it is a terrible idea?
Labour leader Keir Starmer has said the party will support the "thin" deal on the grounds it is the only thing that will prevent a no-deal, but he is facing a revolt by MPs, possibly including some on his frontbench. Former leader Neil Kinnock warned the party against voting with the UK government, saying: "If Labour supports the 'deal', all our future justified criticisms will be rebuffed by 'but you voted for this!' and, because it will be true, it will be lethal." The SNP is planning to vote against the government but, hopefully, this will be a purely symbolic act and not one that actually lands the country with a no-deal Brexit.
Given the serious economic damage this worst of all outcomes would cause to both the UK and Europe, no truly pro-EU MP should even risk forming a large enough coalition with the most hardline Brexiteers to vote the deal down.
A message from the Editor:
Thank you for reading this article. We're more reliant on your support than ever as the shift in consumer habits brought about by coronavirus impacts our advertisers.
If you haven't already, please consider supporting our trusted, fact-checked journalism by taking out a digital subscription.