At the Élysée Palace in Paris last week, French President Emmanuel Macron and Prime Minister Rishi Sunak stood shoulder to shoulder and hailed a "new chapter" in relations between our nations. This 'détente cordiale' could not have come sooner. As war weaves its way into the hem of our continent, European solidarity is as essential as ever.
The surrounding media focus honed in on joint efforts over the war in Ukraine and the Channel crossings made by those seeking asylum, many of whom are fleeing war. In their joint declaration, both leaders committed to bringing our societies closer and developing people-to-people initiatives, cross-border cultural projects, and educational and scientific cooperation. These commitments are essential and must translate into reality. And Scotland's own role in fostering and furthering such ties with France should be front and centre in the minds of our leaders, incumbent and incoming.
As war gripped Europe 80 years ago, the exiled French general Charles de Gaulle took to the steps of the Scottish Free French House – today the official residence of the Consul General of France in Scotland – and spoke of the "thousand links, still living and cherished, of the Franco-Scottish Alliance, the oldest alliance in the world".
Once a military arrangement, today our alliance is one of shared values of equality and democracy, bolstered by our common work on cultural exchange, climate change and human rights. The Auld Alliance was given renewed impetus by many post-war institutions, especially the European Union. Freedom of movement and the Erasmus+, Horizon and Creative Europe programmes all nurtured the age-old bonds between Scotland and France and continue to play a vital role in cementing the Long Peace in Europe today.
However, with Brexit and the loss of those freedoms, partnerships and programmes, long-term Franco-British bonhomie is in jeopardy. We must redouble our efforts to make certain that future generations are not indifferent to the intercultural nuances which underpin the Auld Alliance. The consequences of fewer languages spoken, fewer cross-border experiences garnered and fewer cross-Channel friendships made are grave. We must do all we can to ensure young people in Scotland are polyglot, transnationally mobile and curious about other peoples and cultures.
It was Librarian of Congress and American poet of Scottish descent, Archibald MacLeish, who wrote in his preamble to the Constitution of the United Nations Educational, Scientific and Cultural Organisation (Unesco), headquartered in Paris, that "since wars begin in the minds of men, it is in the minds of men that the defences of peace must be constructed".
As war revisits our continent, never has such an appeal been more pressing.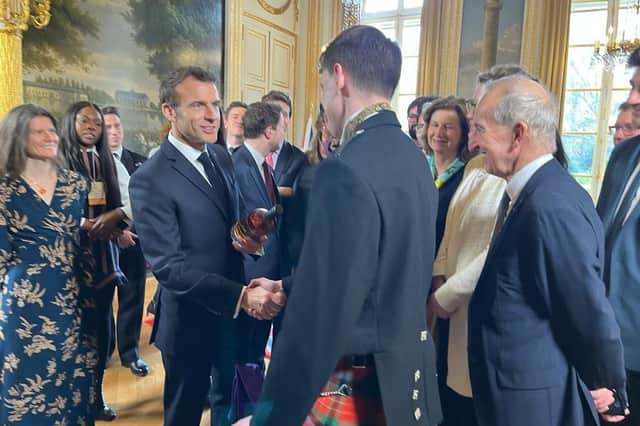 Archippus Sturrock is a Franco-British Council leader, patron of France Alumni UK and alumnus of the University of London Institute in Paris. Currently an adviser in the Scottish Parliament, he formerly advised the vice chair of the All-Party Parliamentary Group on France in the UK Parliament.