Brexit fundamentalism threatens swathe of environmental policies even if they are in Scots law – Dr Richard Dixon
Liz Truss's pledge to review and possibly scrap all EU-derived laws by 2023 is a big threat to environmental and consumer protection, even where those measures have been put into Scots law.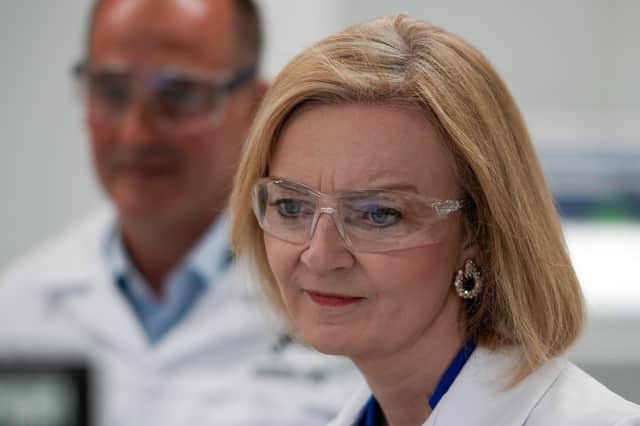 What did the EU ever do for us, as Monty Python might ask? Apart from clean(ish) air, an end to dumping raw sewage in the sea, clean(ish) beaches, rivers, lochs and groundwater, protection for endangered wildlife, boosting recycling, ending acid rain, banning trade in ozone-depleting chemicals, keeping toxic chemicals out of food and consumer products, restricting bee-harming pesticides and all the other things that keep us and wildlife safer.
Are these all to go in Liz Truss's ideological purge? And Rishi Sunak's shredderfest?
Most environmental law in the UK and Scotland comes from the EU. Most often an EU directive has been implemented in domestic legislation and, since most things about the environment are devolved to the control of the Scottish Parliament, that means air pollution standards, clean water rules, nature protection procedures and the rest are in Scots law. On rare occasions we have even gone further and set ourselves tougher standards.
Occasionally environmental law from Europe has come in the form of a regulation, something which comes into effect directly, without the need to be put into a nation's domestic laws. An example is a law that applies across all EU countries to make sure consumers get the same, full information on food products.
The EU also brings important principles in relation to the environment. These are the principle that protecting the environment should be integrated into policy making, the precautionary principle that we should act to prevent harm even if we do not have the full evidence, the principle that preventative action should be taken to avert environmental damage, the principle that environmental damage should be rectified at source, and the principle that the polluter should pay.
All of these were put in to Scots law in advance of leaving the EU.
Almost all of this EU environment law has been retained in UK and Scots law after Brexit. The UK position is that we would gradually evolve away from EU rules, the Scottish position is that we would not only keep the EU rules, we would try to keep up with new rules and standards as they emerge in EU law.
But Liz Truss appears to want to sweep much of it away almost immediately.
If all these important protections are already in Scots law, while we should feel sorry for the English, surely we are safe? Sadly not because of the Internal Markets Act, which aims to prevent differences between the nations of the UK which could be a barrier to trade.
So, for example, if Scotland decides to set higher standards for air quality, this could face a challenge because dealers in conventional fossil-fuelled cars will have a harder time selling them here.
The Tory leadership contest has been full of pledges that don't really make sense, designed to appeal to the relatively small number of people who actually get to vote. Sweeping away European rules probably sounds great to most of them but the reality is that this pledge puts in danger protections which have kept people and nature safe for decades.
Comments
 0 comments
Want to join the conversation? Please or to comment on this article.