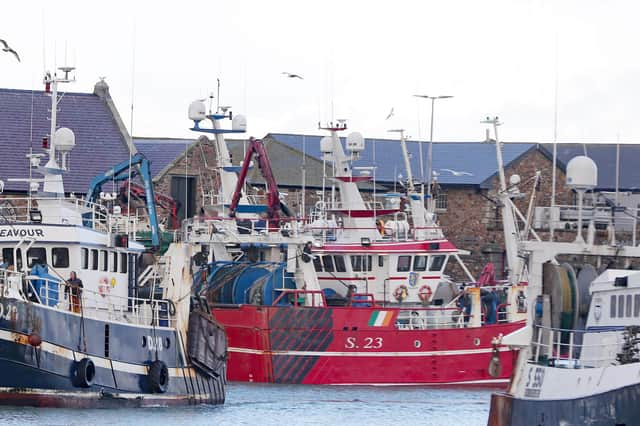 He also claimed there would be "no non-tariff barriers to trade" to uproar among business leaders who rightly pointed out there were plenty. Subsequently, the Prime Minister described the deal as "cakeist", a reference to Brexiteers' previous claims that the UK would be able to "have its cake and eat it" – ie, enjoy the benefits of EU membership without the responsibilities of a member state.
However, news from the Scottish Seafood Association suggests exporters are starting to come up against some of those all-too-real "non-tariff barriers".
The industry body reported trucks "laden with fresh seafood" were being held up in Scotland for a variety of reasons, including the need to check every box and label, rather than a representative sample of the goods.
Jimmy Buchan, the association's chief executive, said: "Combined with computer problems on both sides of the English Channel, this is a worrying sign for the days and weeks ahead when the flow of produce will get much greater. These issues have a detrimental impact on our member businesses, because ultimately they lose revenue and prices in the market become depressed in reaction to the problems. We are at the point now where the whitefish fleet may have to stop fishing."
He called for the UK and Scottish governments to "resolve these issues as soon as possible", adding that "things are tough enough due to Covid-19 without this on top".
Over the next weeks and months, we will start to see whether the non-tariff barriers caused by Brexit are also having serious effects on other industries. One particular issue that could be overlooked is whether small but expanding companies are put off getting into exports by the extra red tape.
Clearly both governments need to closely monitor the situation, listen to businesses and help wherever they can. Brexit is causing damage to our economy so our political leaders, as pressed as they are to deal with Covid, need to work hard to ensure it is kept to a minimum.
A message from the Editor:
Thank you for reading this article. We're more reliant on your support than ever as the shift in consumer habits brought about by coronavirus impacts our advertisers.
If you haven't already, please consider supporting our trusted, fact-checked journalism by taking out a digital subscription.