Brexit: Boris Johnson should heed Theresa May's wise words about danger to democracy – Scotsman comment
Those who hold high elected office need to watch their words if they are to maintain support from a broad enough section of the political spectrum to stay in power.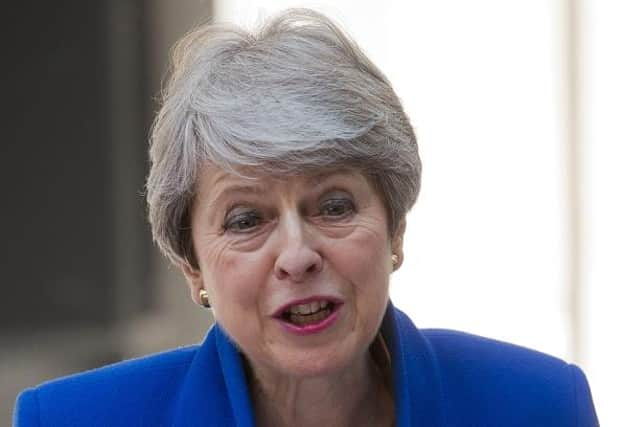 For all but the most confident and charismatic, it can be hard to resist the pressure to become increasingly dull while pursuing a compromise that ends up pleasing no one.
Theresa May, caught between hardline Brexiteers and Remainers as she tried to strike a deal with the EU that would minimise the damage caused by leaving, is a prime example.
However, after resigning as Prime Minister, the shackles imposed by political necessity have been removed and she is now able to say what she thinks without fear of collapsing a teetering Jenga tower of support.
May pointed to the recent storming of the US Capitol by a pro-Trump mob as a sign of "how fragile the value of democracy can be when it is under pressure from populism and nationalism, fuelled by messages disseminated on social media".
It was "absolutely imperative" that post-Brexit Britain avoided "nationalism and isolationism" and instead co-operated with other democratic states around the world, said a politician who once dismissed "citizens of the world" as "citizens of nowhere".
"We need to find more ways in which we can work with those who share our values because those values are under threat and we need to work together to protect them," she said, adding "We need to move away from the world of strong men facing up to each other."
May criticised the recent threat by Boris Johnson's government to break an international treaty, the EU Withdrawal Agreement, and the decision to cut international aid, pointing out what should be obvious to all but the most extreme UK nationalists: the world's level of respect for this country is "because of what we do, not just because we're British".
The values that the UK has for many years upheld – and must continue to – do not belong to any nation; they are democratic, not British, ones. And all countries and people that share these values must stick together and resist tensions stoked by populist demagogues for little reason other than to win power.
A message from the Editor:
Thank you for reading this article. We're more reliant on your support than ever as the shift in consumer habits brought about by coronavirus impacts our advertisers.
If you haven't already, please consider supporting our trusted, fact-checked journalism by taking out a digital subscription.
Comments
 0 comments
Want to join the conversation? Please or to comment on this article.