A study conducted with seven- to 11-year-olds has shown that even at that young age career aspirations are shaped by social background and gender stereotypes, and that's where we are making a difference: we want to put girls in touch with real-life investment professionals to widen their horizons and extend their career opportunities.
One of the ways that they achieve this is through our Growing Future Assets competition. This annual contest challenges teams of girls in Scottish schools to research, analyse and pitch a company to a group of investment professionals, and aims to introduce girls to the world of investment, its operation, relevance, and impact, as well as the range of careers available within the sector.
We are continually amazed by the response to this competition but this year has surpassed all expectations. Its popularity just keeps on rising which is confirmation that girls actually do have a profound interest in the industry. We also have 92 mentors from 32 companies and organisations on board, which is wonderful.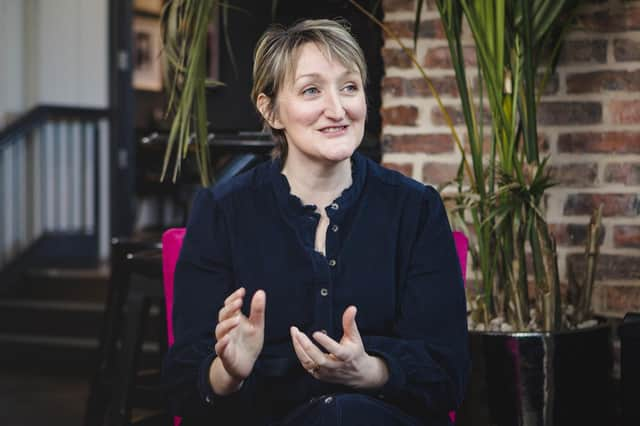 This year will see 142 teams from 71 schools across Scotland taking part, with over 650 girls participating. We're delighted that 63 of those schools are state schools. However, the popularity of the competition means that we are also looking for investment management firms to support us and provide workplace visits and work experience opportunities now.
During the competition girls in the senior phase of high school must prove their ability to spot the next big investment opportunity by researching, analysing and pitching a company they think will be a great long-term prospect. Experts from the industry give advice to the teams along the way.
Working in the sector not only provides great opportunities but can also change the world for the better thanks to areas like responsible and ethical investing.
Future Asset is a trading name of Didasko Education Company Limited. They also organise conferences and workshops for girls across Scotland. Their steering group, chaired by former Japanese specialist at Baillie Gifford Sarah Whitley, is largely comprised of female professionals who are actively engaged in the Scottish financial sector, working in the investment management area.Drawn from a number of different firms in the industry, they are united in their determination to increase diversity, equality and fairness in their recruitment practices. For more information visit www.futureasset.org.uk/
Helen Bradley is Programme Manager, Future Asset.