Boris Johnson's trip to Scotland is a two-edged sword - Euan McColm
Imagine the scenes if First Minister Nicola Sturgeon were to visit England, only to be told by the Conservative Party to clear off home. There would be outrage, and not just among Scottish Nationalists.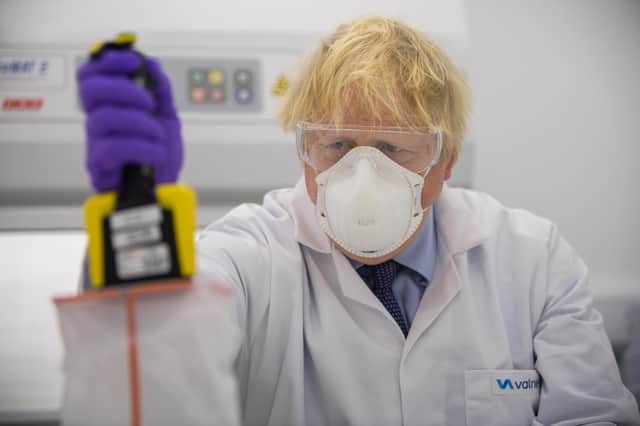 Surely, we would struggle to find a soul willing to excuse such an aggressive attack on a national leader by political opponents. This, we would conclude, is the sort of nasty stuff we expect from the likes of Donald Trump. We would, I daresay, claim our politics was better than this.
When Prime Minister Boris Johnson ventured into Scotland on Thursday, the SNP tweeted a photograph of him stepping down from a plane with the message: "Stay Home. Protect the NHS. Save Lives." The message from the party of Scotland's government was clear: Johnson was not welcome in Scotland.
I am perfectly certain that few people in Scotland rejoiced at the sight of the Prime Minister on Thursday. He is, after all – and quite rightly – hugely unpopular north of the Border. His destructive Brexit campaign was rejected by a majority of us and his dishonesty in every area of his life has not escaped our attention.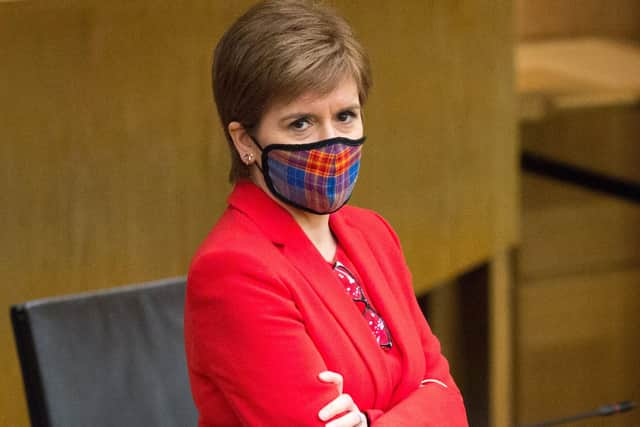 But he is, whether we like it or not, the Prime Minister of the United Kingdom and his visit to Scotland was entirely justified.
Ah, some Nationalists will say, but they were just making the point that nobody should be travelling away from home during this latest lockdown. Ah, goes the obvious reply, if that were so then Sturgeon should be doing her daily coronavirus briefings from the kitchen table in her house in Glasgow.
The truth, of course, is that the SNP was perfectly happy for the Prime Minister to come to Scotland.
So unpopular is Johnson among Scotland's voters that his presence among us is nothing but beneficial to the Nationalists. Despise this man's politics? Simply back independence and you'll soon be free of it.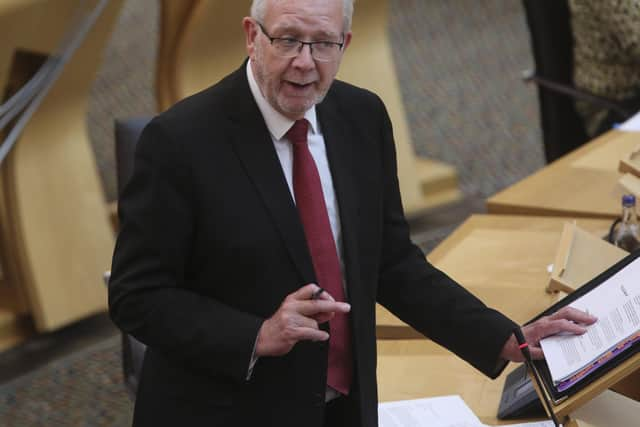 Of course, just because the Prime Minister is perfectly entitled to visit Scotland, it doesn't mean he should. Politically, it made little sense.
If the Scottish Tories are to maintain their position as the largest opposition party at Holyrood after May's election, leader Douglas Ross must try to distance himself from Johnson. Ross must feel free – obliged, even – to criticise Johnson and to assert himself as his own man.
Johnson shambling about in a lab in Glasgow doesn't tell the story he and his advisers might have hoped of a UK stronger together. Rather, it reminded us that the UK government is led by a caricature of the sort of Conservative who helped the party to near-extinction in Scotland.
There is another reason that the SNP leadership would have been happy to see Johnson in Scotland last week: the hoo-ha over his trip was a useful diversion from some of their own problems.
There is a growing tension in the SNP over how, precisely, the frequently demanded second independence referendum might be delivered.
The Nationalists claim that a majority in May's election will translate into a mandate for a referendum but, while some might have sympathy with that position, it does not change the reality which is that it is up to the UK government to decide whether to give indyref2 the go-ahead.
Recently, SNP cabinet secretary for the constitution Mike Russell drew up an 11-point plan for how a "legal" referendum could be held. This document is detailed, and laughable.
Russell proposes that if the UK government does not, under Section 30 of the Scotland Act, grant the First Minister the power to hold a referendum, then a plebiscite would go ahead, anyway. It would then, he avers, be up to the UK government to legally challenge that process.
The fatal flaw with this plan is that the UK government would almost certainly call the SNP's bluff and not launch any such challenge. Rather, Unionist parties would boycott an illegal referendum and the SNP could either go through with the charade – probably winning a vote with no legal underpinning – or it could abandon the idea.
Since Sturgeon has always been quite clear that she believes the only way in which independence might be achieved is through a legally-established vote which is recognised, internationally, as such, the chance of a wildcat referendum seems vanishingly slender.
Russell does not have a plan for a legal referendum. He has a plan to keep quiet the small but noisy faction within the SNP which demands a Plan B for independence.
As one veteran Nationalist campaigner and strategist put it to me, Russell's document will see Sturgeon through to the other side of the Holyrood elections and after that she'll have to roll with the punches.
Scottish Nationalists frequently argue that, confronted by a pro-independence majority at Holyrood, the Prime Minister would have no choice but to capitulate and give them the referendum they crave. There is a fair amount of cognitive dissonance swirling around here. Why, I wonder, do Nationalists think a man they consider so despicable that they make a song and dance about not wanting him in the country would suddenly decide to do what they consider to be the right thing? Johnson is either a man who can't be trusted or he's an honest dealer, ready to accede to the SNP's demands. He cannot be both.
I am quite sure that the Prime Minister's trip to Scotland will have led more people to, at the very least, consider the SNP's independence proposal. But it has not made it any easier for the Nationalists to hold the referendum they so desire.
Comments
 0 comments
Want to join the conversation? Please or to comment on this article.