So as we settle into a new year, it's a good time for Scotland's financial sector to consider where the next wave of growth will come from. Indeed, some emerging trends, from modern payments to connectivity with customers, offer distinct opportunities for Scottish technology and banking expertise.
Last November, the world's financial services community met at Sibos in Amsterdam. Payments modernisation was a central theme, with an emphasis on digital wallets as a seamless, fast, and low-cost way to provide secure digital identity.
Looking to the future, other forms of digital ways to pay could grow in popularity. Over a third of people living in Britain (36%) agreed that biometrics will be widely used by 2025, according to our most recent global payments survey. Of those, 7% say they would be willing to use it as their primary in-person payment method if available, and while this may not sound much, we estimate that this will translate to £95 billion of UK payments moving to biometrics in two years' time.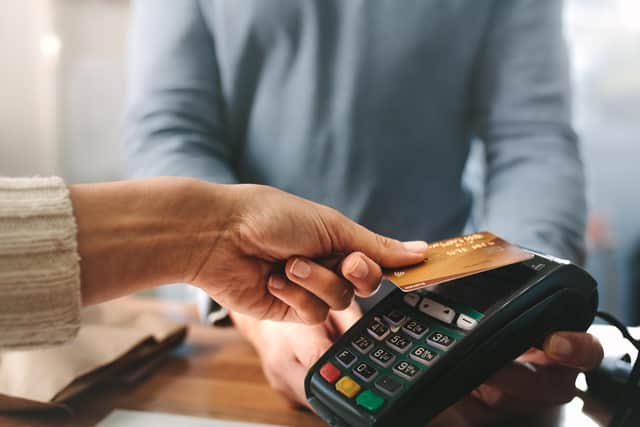 However, cost-of-living pressures and increasing strains on household budgets are causing consumers to opt for more traditional payment methods to help with budgeting and to reduce debt interest. Two out of ten credit card users are considering switching to other payment methods, with over 60% of these respondents looking for ways to reduce costs through non-interest payment options like debit cards and cash. Indeed, cash remains the second most popular method of payment for UK adults.
If payments modernisation driven by consumers' economic circumstances is one important trend for 2023, banks would do well to look at more payments products that help customers budget carefully and manage their finances better. How banks can stay connected to their customers and be there for them in more customised and emotional ways leads to another.
The next generation of customers is rewriting the rules of engagement. The metaverse, TikTok, and the rise of the 'finfluencers', with kids teaching each other about money, all have implications for how banks grow and stay ahead of the competition. Banks must meet these new customer expectations by redefining the relationship between product, marketing, digital and sales.
Finally, sustainability reporting is beginning to show some teeth and demand for banks to make greater progress against their climate commitments persists. The Taskforce for Climate-Related Financial Disclosures (TCFD) is becoming the cornerstone of many existing and upcoming disclosure regulations, yet just nine banks headquartered in the UK are currently reporting against the framework. While this includes the UK's five largest banks, it still represents less than 10% of the total.
Banks are realistic about the challenges of ESG and sustainability reporting and are actively seeking ways to embed principles into operations. However, new products from dashboards to loans must also evolve continually in alignment with changing mindsets and an evolving regulatory environment.
As new payments trends, ways to engage customers and sustainability factors emerge, there is opportunity. Digital technology is Scotland's fastest-growing sector, and Scotland is the UK's largest financial centre outside of London, so the potential exists for Scottish-led organisations to drive further economic growth. And as we return to our desks this January, there is much to look forward to.
Stuart Chalmers, Joint Managing Director, Accenture in Scotland