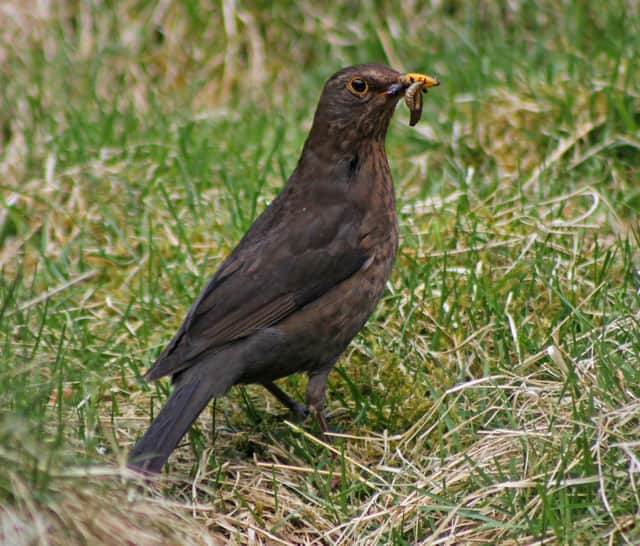 More than 120 bird species were recorded across 1.4 million acres in the Game & Wildlife Conservation Trust (GWCT) initiative. Because of the February storms the Big Farmland Bird Count organisers decided to extend the count window by a week in response to calls from farmers who wanted to take part but couldn't do so as thousands of acres were inundated with floodwater.
The UK wide 2020 count recorded an impressive 25 red-listed species. Of these, fieldfares, starlings, linnets and lapwings were the four most abundant, with over 67,000 spotted in total, equating to 24% of all species recorded. The five most abundant birds seen overall across the UK were woodpigeons, starlings, lapwings, black-headed gulls and rooks.
In Scotland 60 farmers took part and recorded 81 species across 81,362 acres. 19 of these species were red-listed, with the five most commonly seen farmland species in Scotland being blackbird, pheasant, robin, blue tit and carrion crow.
It would be great if more farmers and landowners were to participate for the 2021 count which takes place from 5 -14 February 2021 and, as in previous years, it continues to offer a simple means of recording the effect of conservation schemes currently being initiated by farmers and gamekeepers on their land such as supplementary feeding or growing wild bird seed crops and game cover crops. It's also a good way to assess the overall health of our farmland bird populations.
Farmers and gamekeepers are vital in helping to ensure the future survival of many of our most cherished farmland bird species such as skylark, yellowhammer and wild grey partridges. They manage the largest songbird habitat in this country on their land but frequently their efforts to reverse bird declines are largely unrecorded. The Big Farmland Bird Count can help to remedy this.
From our research at our Allerton Project farm in Leicestershire and also now at our Scottish Demonstration Farm at Auchnerran in Aberdeenshire the Trust is gaining a greater understanding of the needs of farmland game and wildlife and the importance of the combined benefit for example of habitat management, winter feeding and targeted legal predator control in the breeding season. We have also come to understand the benefits that can be gained from long term monitoring of bird numbers in order to identify trends in wildlife populations.
The Big Farmland Bird Count gives farmers and gamekeepers an opportunity to show what their conservation efforts deliver on the ground, not just for game but for many other farmland species and allow farmers to discover the different and often extensive range of birds that are on the farm.
How can land managers and farmers get involved? Download and print the count sheet at www.bfbc.org.uk.
Then between 5 and 14 February spend about 30 minutes recording the species and number of birds seen on one particular area of the farm - somewhere with a good view of around 2 ha of the farm is ideal.
The types of habitat and cropping on and adjacent to the count site should be recorded too to help provide the Trust with more detail about your count location.
To see the highest number of birds we would recommend that the site includes or is close to an area of game or wild seed mix or somewhere that supplementary feeding takes place.
Ideally, counting should take place at first light as this is when the birds are most active. However, it is more important that you manage to take part and submit a return, so timings should suit whoever is doing the count!
Then send in your results online – you'll find more details at the web address above.
Dr Dave Parish, Head of GWCT Scottish Lowland Research