Banking as you know it will be a thing of the past - Jim Duffy
The picture I am about to paint for you may leave some of you feeling, light-headed, afraid, scared or apprehensive. Conversely, the scenario may arouse feelings of positive anticipation, elatedness or euphoria. It will all depend on your appetite for risk, coupled with how you view the world.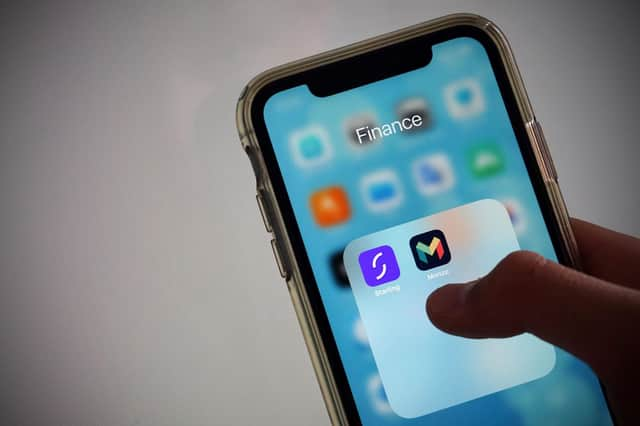 If you don't like risk, ambiguity or uncertainty and live right now for right now, then you may get scared. But, that's okay, as the futuristic financial landscape I am about to paint is exactly that – the prediction of a futurist: me. On the other hand, if you revel in technology, innovation and "what could be" and love that Elon Musk is going to Mars, then this will be right up your street. Buckle up and let's begin.
Imagine a world, whether it be Scotland, the UK or Europe, where cryptocurrency blockchain products have replaced your bank account. That's right, that traditional bank current account that has served you well for years. Already, your reliance on a cheque-book has vanished. The cheque as a means of payment is still only used by HMRC. Go figure.
So, taking the next step and imagining there is no bank account whatsoever is exactly that – the next step. After all, banks are disappearing from town centres right? They're all going online with digital apps and automated "chat bots" to handle any enquiries you have. Human being interactions are disappearing, replaced by tech engineers who've designed a person-less experience. And now the time has come to jettison your chat bot and move to a new form of banking. But, it is not very different, not that much of a cognitive jump to get there.
Picture if you will your smartphone with a digital wallet on it. In this secure wallet, which is really just an app like a digital banking app, you hold all your cash. But, unlike the traditional bank you banked with, there are many differences. First up are the consequences of it going bust. Currently, if you have, for example, £150,000 in a traditional bank and it goes bust, you get £85,000 back via the FSRC. Think about that for a minute and ask yourself why in 2021 do you not get all your money back? Regardless, your new wallet is fully insured, so that if it goes pop, you get all your money back. Not so scared now eh?
The next part of this futuristic picture allows you to hold Pounds, Euros, Bitcoin, Cardano, Ethereum, digital Pounds and more in your wallet. Essentially, any currency that has value and you wish to work with. No need to buy Euros to go on holiday and pay commissions. And you can transfer money anywhere on the globe to anyone for pennies, taking out the pin-stripe suited middle man. But, it don't stop there.
This new financial world offers you a debit card too. Just like the bank card you have now to pay at the supermarket and online. But, you can pay in any currency you want. The shop doesn't have to pay up to five per cent for offering cardless payments either and you don't need a bank to give you permission to spend your money. And, wait for it! Your wallet also allows you to pay your bills, direct debits and standing orders with ease. Exactly like a bank does. But here's the best bit.
If you hold for example Bitcoin in your wallet, you can lend that Bitcoin out, via the app, and get paid real interest on it. Currently five per cent. You also get ten per cent interest on your cash! Show me any bank offering ten per cent just now? Or you can take a loan using your Bitcoin as collateral. The possibilities are endless….
Then each month, the app generates your PDF statement as normal. Everything all in one place – cash, savings, lending, cryptocurrency, direct debits and debit cards.
All seems too good to be true in this futuristic world that I have painted doesn't it? Well, you won't have long to wait. I predict this new style on personal money management will be here in 12 months – not 25 years.
How do you feel – excited or scared?
Comments
 0 comments
Want to join the conversation? Please or to comment on this article.