Assisted dying should not be a solution to problems we have caused - Prof David A Jones
There is a strange and disturbing connection between the Gender Recognition Reform (Scotland) Bill, which has recently caused such controversy, and the proposed Assisted Dying for Terminally Ill Adults (Scotland) Bill. In Belgium, assisted dying is provided for people with gender dysphoria. You can be euthanised for being trans.
Nathan Verhelst had an unhappy upbringing. By his own account, "While my brothers were celebrated, I got a storage room above the garage as a bedroom." He was "the girl that nobody wanted". As an adult he transitioned and had hormone replacement and surgery. However, he was dismayed by his appearance after surgery and feared being seen as a "monster". He requested euthanasia for his psychological suffering and in 2013, at the age of 44, he was given a lethal injection. His mother, interviewed after his death, said that "Her [sic] death does not bother me. I feel no sorrow, no doubt or remorse. We never had a bond."
Nathan's case is not unique. A gender clinic in Belgium reported that three of its former patients had applied for euthanasia. One was a trans woman of 62. She was unhappy with the results of surgery. It caused bleeding and other complications which were only made worse by further operations. She also expressed feelings of loneliness most of the time, especially after her parents died. Since transitioning she had not found happiness in a lasting relationship. Her doctors thought her wish to die was due in large part to social isolation but still they approved her euthanasia request.
We know that there is a higher rate of self-inflicted death among trans and gender nonconforming people. Suicidal thoughts can be prompted by intense feelings of gender dysphoria. However, such thoughts and feelings may equally be a response to the experience of stigma, harassment or even violence, to rejection by loved ones, to loneliness or to social isolation.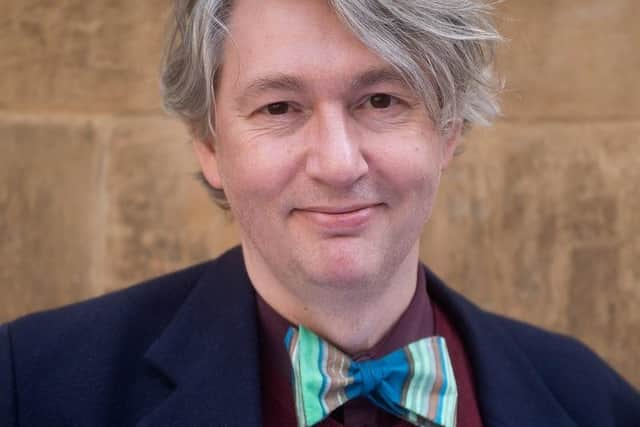 It is deeply shocking that suffering due to gender identity, which is so clearly influenced by the attitudes and actions of others, should be given as a reason to assist someone's suicide or to end someone's life. It makes their death a solution to problems that we have caused.
The scandalous example of Belgium euthanising people for gender dysphoria highlights the need for support for trans and gender nonconforming people to live and flourish and demonstrates the very real dangers of assisted dying legislation.
The reform of the Gender Recognition Act in Scotland should have been the opportunity to signal greater acceptance of trans people in society. Instead, the debate became bitterly divisive. Those of us who were critical of the drafting of the Bill must acknowledge the needs it was seeking to address. Gender identity should not be seen not only in medical terms but also as society's acceptance of a person's sense of self. This acceptance matters.
The proposed legalisation of assisted suicide in Scotland is limited to adults with a terminal illness. However, once a law is passed it can easily be extended, as Canada shows. The stark example of euthanasia for gender dysphoria in Belgium also discloses a deeper underlying truth. The desire for death always has a social dimension.
In Canada in 2021, more than one in six of those seeking death by lethal injection gave "loneliness or isolation" as a reason. In Oregon, more than half of those seeking physician assisted suicide cited being a "burden on family, friends/caregivers". Legalising assisted dying adds to the feeling of being a burden but offers only a lethal solution. We need to oppose these dangerous and invidious laws. We need non-lethal solutions to people's healthcare needs and, most of all, we need to demonstrate that we value people's lives by fully including them in society.
Prof David A. Jones, Director of the Anscombe Bioethics Centre, Professor of Bioethics, St Mary's University, Twickenham, and guest writer for the Scottish Council on Human Bioethics.
Comments
 0 comments
Want to join the conversation? Please or to comment on this article.