As signs of climate change increase, Conservatives and Labour are backing away from action to cut greenhouse gas emissions – Dr Richard Dixon
The extension of London's ultra-low emission zone would help fight climate change and save lives
In the Greek islands, people are running away from the results of climate change. Meanwhile, the UK Government is running scared of taking action to reduce emissions.
Some commentators put the Conservative party win in the Uxbridge and South Ruislip by-election down to the unpopularity of the ultra-low emission zone scheme (Ulez) being expanded by London Mayor Sadiq Khan. The story is much more complex but this has emboldened anti-environment, anti-climate-action Conservative MPs to suggest the party should back off its commitments on climate change and environment. Such as they are.
The by-election came at just the wrong moment in the cycle of project development – the Ulez expansion has been introduced as a proposal but its benefits cannot yet be seen. It will reduce pollution and congestion. Across London, the existing scheme has already halved nitrogen dioxide pollution and is predicted to prevent a million hospital admissions by 2050. The extension of the scheme will save the lives of people in Uxbridge.
There is a natural cycle of opposition to new ideas which often subsides when that idea is delivered. The Evening Standard campaigned for years against the London congestion charge yet it is a very successful scheme, that is popular with most people. Ironically, extending the Ulez to the constituency was not even Sadiq Khan's idea. He was required to do it by the then UK Transport Secretary Grant Shapps.
Now, emboldened by the idea that environmental measures are unpopular, even former Environment Secretary Michael Gove has suggested delaying action on climate change, including rules that would see people's homes insulated to a decent standard, and the Energy Secretary – Grant Shapps – has said we should "max out" North Sea oil. Rishi Sunak is supposedly considering delaying the planned 2030 end of sales of petrol and diesel cars. The Daily Telegraph opines that heat pumps will be the "next electoral disaster".
The people who would benefit from these delays and cancellations are landlords and drivers of the most polluting cars. Those who would suffer are the poor, who are of course contributing the least to climate pollution.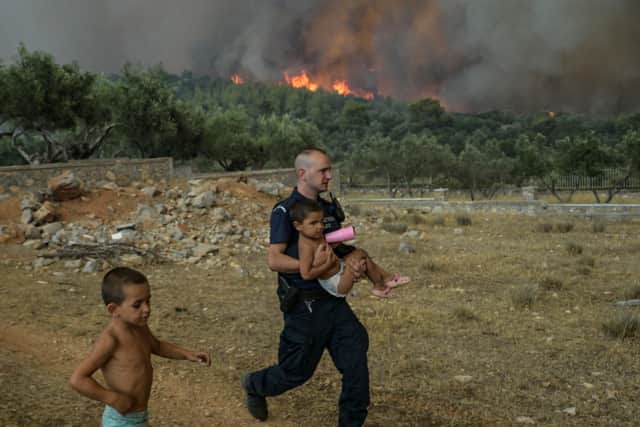 Yet all the opinion surveys show that action on the environment and climate change is a vote winner, with three-quarters of the population saying they are worried about climate change, and a strong majority believing that action to reduce emissions would be good for the economy.
As the world heats up, temperature records tumble and concern about climate change increases, the UK's two biggest parties are both backing away from the measures we need to take to reduce emissions – measures which would insulate people's homes, protect human health and create new zero-carbon industries.
Comments
 0 comments
Want to join the conversation? Please or to comment on this article.