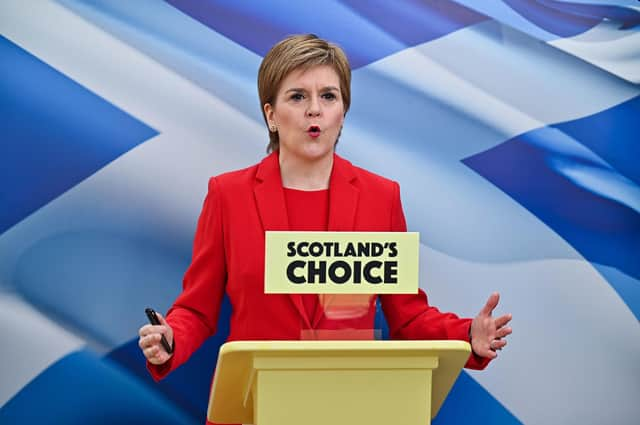 I have often wondered just how many voters actually read these promissory notes and whether after a term of office, they mark the government against what was and wasn't achieved, or if they just get too distracted at the latest shiny bauble being dangled by their party of choice to question what happened to the last one.
Admittedly, four or even five-year terms are not always sufficient for a party to be able to enact the changes they pledged when they produced their manifestos. Real life and realpolitik can get in the way of hopes and dreams and visions. But when a government, any government, has been in place for 14 years it is surely important to scrutinise what has and has not been achieved.
Imagine if you first voted for the SNP in 2007, the year the party became a minority government, are you still impressed by them after three terms in government? That election, the SNP manifesto pledged to reduce class sizes to 18, to abolish student debt, and of course to scrap the "hated" and "unfair" council tax. These were three big ticket items which, unsurprisingly, appealed to many Scots.
Yet it is now 2021 and none of those have happened. Student debt has tripled in that time, class sizes have risen and teacher numbers fallen, and while the SNP attempted to introduce a local income tax to replace the council tax, it didn't get through parliament, and since then there's been... tumbleweed. Indeed the big idea now is to hand the whole problem over to a citizens' assembly and let them try and find a solution, which seems something of a dereliction of duty.
Maybe you voted for them in 2011 – when they gained a majority and leapt into independence referendum planning. The year of that vote was the first year drug deaths began to reach record numbers. It must have been when, as Nicola Sturgeon said, she took her "eye off the ball".
In the 2016 manifesto the pledge was close the poverty-related attainment gap, yet it hasn't happened. Indeed child poverty is rising – though Nicola Sturgeon would point to the establishment of Scotland's social security system and the Scottish Child Payment as proof that this issue is being taken seriously. The fact that her government deferred full devolution of disability benefits is still brushed over.
There are more promises which failed to materialise, but the First Minister says the electorate will make a judgement on that and vote accordingly. She believes the SNP has won the trust of the people and the opinion polls say she's right.
So what are people voting for when they mark their cross goes against the SNP? It's unlikely to be the manifesto and even the most ardent independence supporter knows that a pledge to hold another referendum only goes so far.
Unfortunately for the opposition, people are voting for a personality. It used to be said that a monkey wearing a Labour rosette would be elected in Scotland. These days all it takes is a yellow and black one such is the belief so many voters have in Nicola Sturgeon – no matter if she delivers on her promises or not.
A message from the Editor:
Thank you for reading this article. We're more reliant on your support than ever as the shift in consumer habits brought about by Coronavirus impacts our advertisers.
If you haven't already, please consider supporting our trusted, fact-checked journalism by taking out a digital subscription.